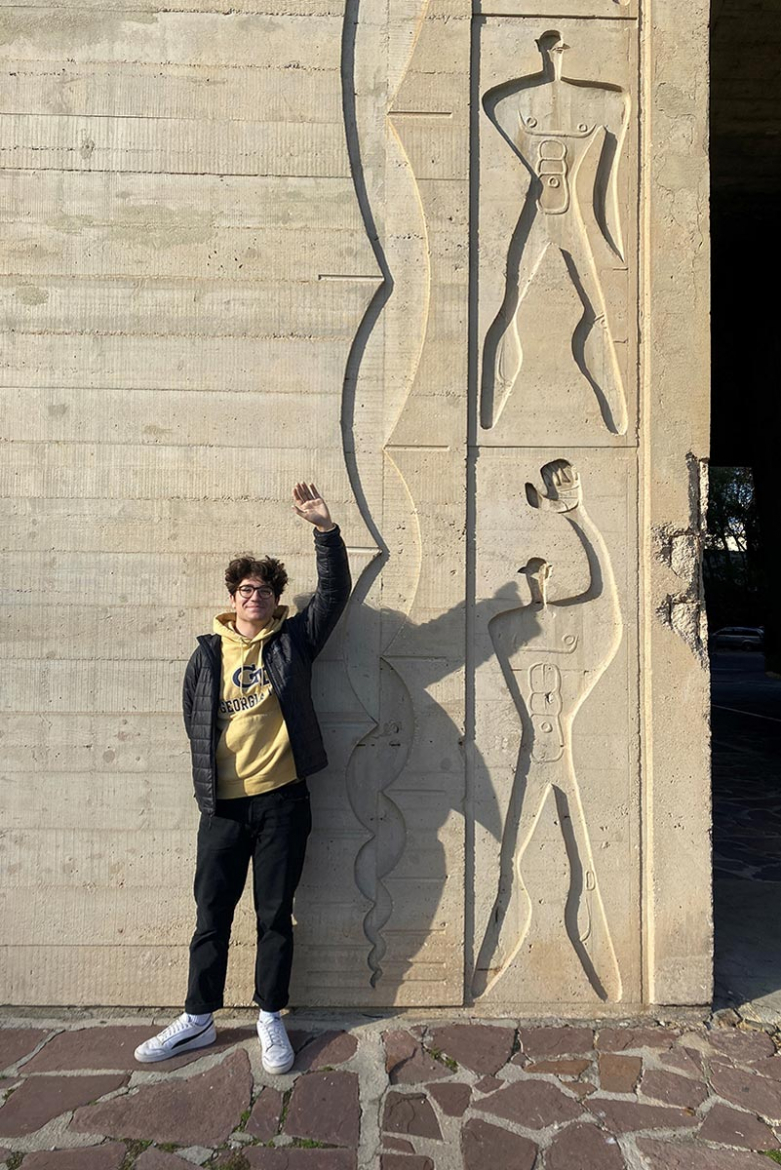 Nick Bertucci
Assoc. AIA
Graduate Architect
Nick Bertucci sees the relationship between the experience of a new city and what a design should impart: an experience that is a constant flow of impressions that leaves the visitor with a certain mood or feeling. A film buff, he finds reinforcement of that theme: each frame leading to the next, blending into a stream of impressions where mood is captured through set design, lighting, and other available techniques. He's found inspiration in cities near and far, such as Columbus, Indiana, a small town, unremarkable except for the many buildings designed by famous modernist architects who were commissioned to attract engineering talent to the local industry – a tractor factory. And Paris, where Le Corbusier's buildings instruct willing students in the art of establishing meaningful order through an orchestrated flow of spaces.

Manning's engagement in a variety of project types holds a particular interest for Nick. Civic and educational architecture encompass a wide range of programmatic elements that, like a city in some respects, serve the user population's many needs. Transportation and planning address another scale of design, supporting residents and visitors. All of these unique architectural and planning projects offer the opportunity to celebrate life.

Nick is a high achiever with a vast architectural library that supports his design investigations. Using cycling as a means to decompress, he focuses only on the present moment, taking in the outdoors.