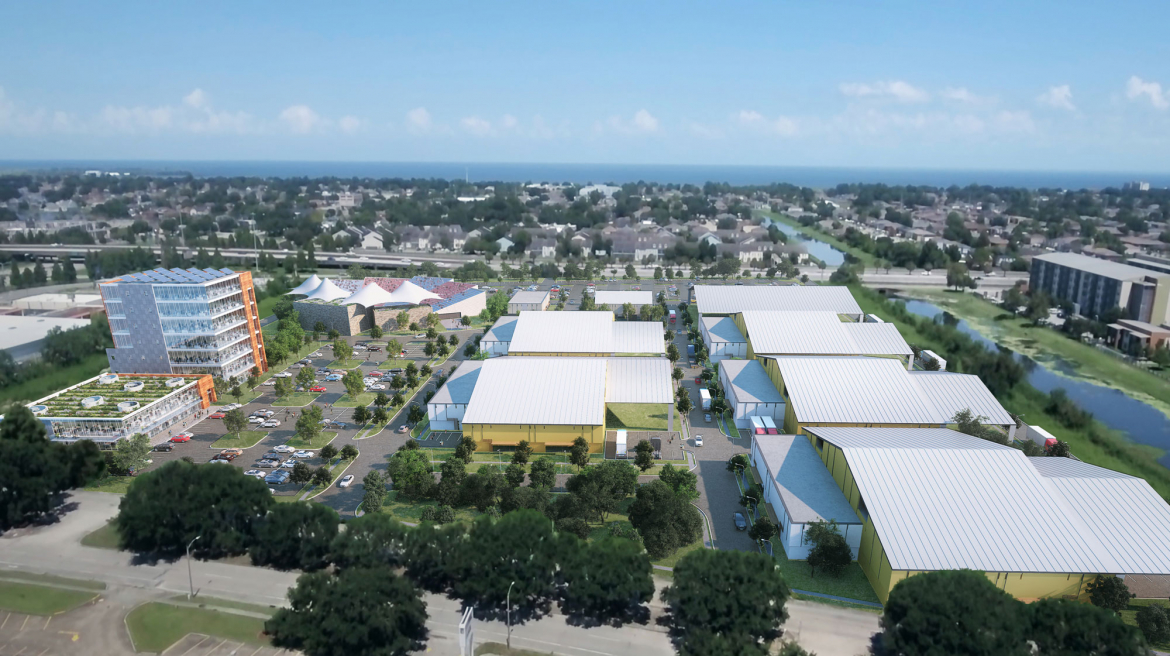 Carter Impact Studios and Entertainment
Manning, APC is working with Carter Impact Studios and Entertainment to develop twenty acres in New Orleans East as a transformational entertainment venue – one that has the potential to greatly impact the community that has fought to regenerate and grow after the severe toll of Hurricane Katrina.

Manning's plan considered zoning regulations and climate studies and includes five sound stages and an amphitheater to serve movie and music productions in the region and local entertainment, bringing increased attention from producers and the public to New Orleans with the ability to grow the economy of New Orleans East, the City of New Orleans, and the surrounding region. Supporting the venues, an office tower, cart rental, ticketing office, and culinary facilities are provided. The master plan breaks down the development into three phases. Phase 1 includes the sound stages and a large-scaled covered pavilion to support production efforts. Phase 2 adds the amphitheater and public parking, and Phase 3 provides support facilities.