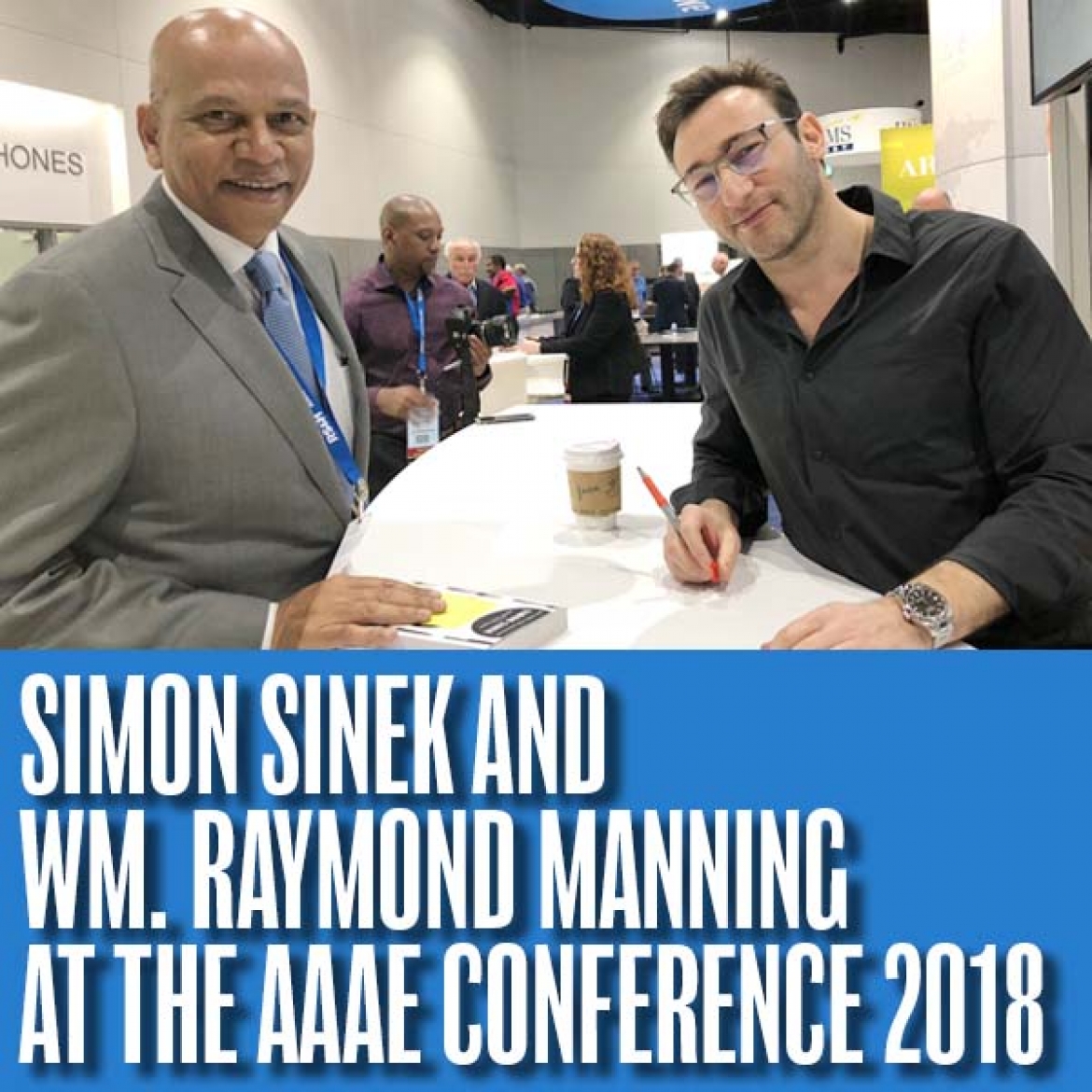 Simon Sinek and Wm. Raymond Manning at the AAAE Conference 2018
We just got back from the American Association of Airport Executives (AAAE) annual conference in San Diego where Wm. Ray Manning had the pleasure to meet author and keynote speaker Simon Sinek. Mr. Sinek posed the question "Are You Playing a Finite or Infinite Game?" and he offered a unique perspective on leadership and teamwork.
Here is a link to learn more about it.
The AAAE
is great organization and offers a variety of regional, national and international conferences to stay on the forefront of airport needs. We look forward to the next event and hope to see you there.