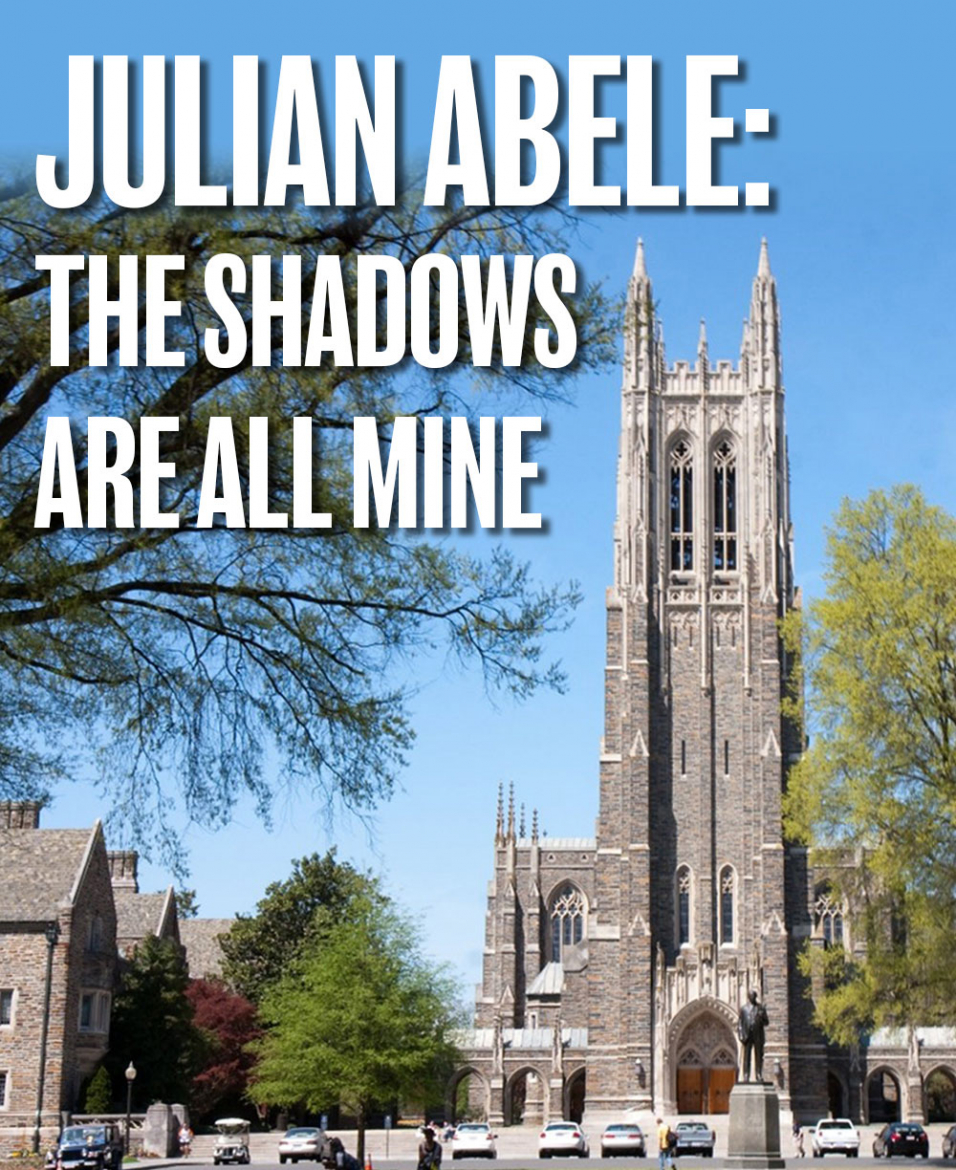 Honoring Black Architects Who Paved the Way: Julian Abele
Duke University has one of the most architecturally distinguished campuses in the country. Most folks recognize the soaring design of its chapel, a symbol of the university and even appearing on the Duke University Crest. The chapel and most of the surrounding neo-Gothic buildings on the west campus were designed by a quiet man who would not have been admitted to study at the university based on his race—Julian Abele. Mr. Abele, a Black architect, designed more than thirty buildings on Duke's campus as the chief designer for the architectural firm of Horace Trumbauer between 1924 and 1950, the year he died. The school wasn't desegregated until 1962. Posthumously, Duke has recognized Abele and renamed the central quad for him in tribute.
Harvard, too, has Abele to thank for a signatory building. He was the chief designer for Harvard's Widener Library, considered the heart of the university. In 2018, Harvard erected a display in the library recognizing Abele's contribution.
I became interested in Abele after reading a passage from Sallie Bingham's
biography
, Silver Swan, In Search of Doris Duke that references Abele as "a long-unrecognized African American architect" and the "brains" of the Duke memorial chapel. It didn't take much digging to uncover a list of impressive works and something of his personal history. Abele was the first African American to earn an architectural degree from the University of Pennsylvania, and he became an AIA member in 1942.
When asked about credits for the design of The Philadelphia Free Library, he remarked,
"The lines are all Mr. Trumbauer's but the shadows are all mine."
In recent years, Julian Abele' s recognition has swelled, and many say he is out of the shadows now. However, I find his sentiment more complex than that. It tells me that it's about more than recognition. I try to imagine his experience as an African American architect—well educated, a gifted artist and architect by all accounts, designing prominent buildings where he may not have been a welcome visitor as a Black man. "All mine" tells me he owned that experience: the highs of fulfilling his artistic destiny and the lows of being relegated to the shadows.
I'm grateful for the legacy of this unpresuming and gifted man. His architectural projects have helped shape institutions. Some of his progeny have followed in his footsteps. And even someone like me who never knew him can take something from his story and build upon his foundation as another Black architect who is designing educational facilities here in the early 21st century.