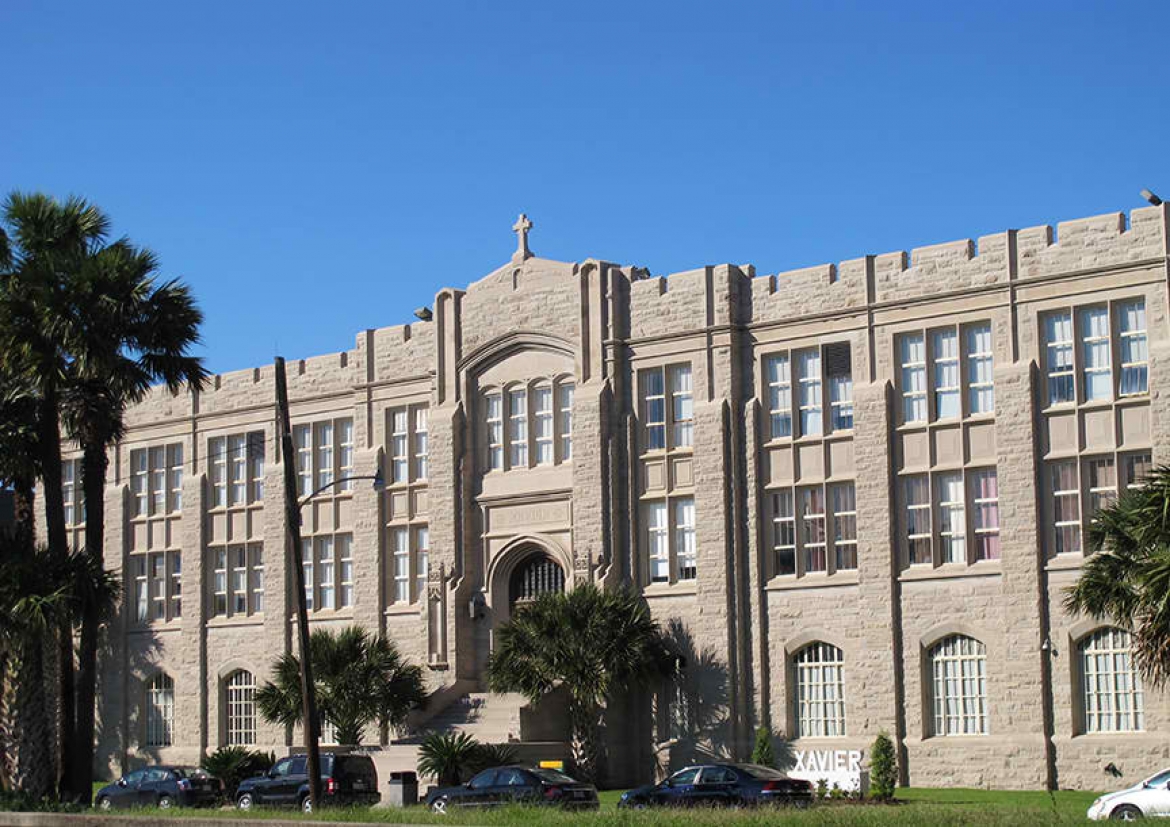 Xavier University of Louisiana Window Restoration
A detailed renovation sensitive to the historic Gothic-style building
Xavier University's Administration Building was completed in 1933, the building's Gothic-style architecture and prominence on campus making it a city and university landmark. While it is still a functioning building, the steel windows had deteriorated over time, causing leaks and air infiltration.

The university commissioned Manning to replace the windows in a phased delivery while keeping the historic designation of the building intact.  Our team fully investigated the historic windows and cataloged each one, documenting damage and deterioration, missing hardware, and non-operable parts. In addition to the windows, the team documented the condition of adjacent interior finishes, noting necessary repairs from water intrusion.

Using methods specified by the National Park Service, the architects created a program to restore the steel windows to near original condition. This work included making all windows operable and watertight. Where necessary, original hardware was recast of the same material to replace pieces that were missing or broken.  

The historic nature of the project magnified Manning's construction administration services. Our team members were fully engaged in on-site coordination and ongoing problem solving with the contractor, a crucial factor to deliver a historically accurate restoration. Additionally, our design team supported Xavier's application for historic tax credits through the documentation, application, and review process.