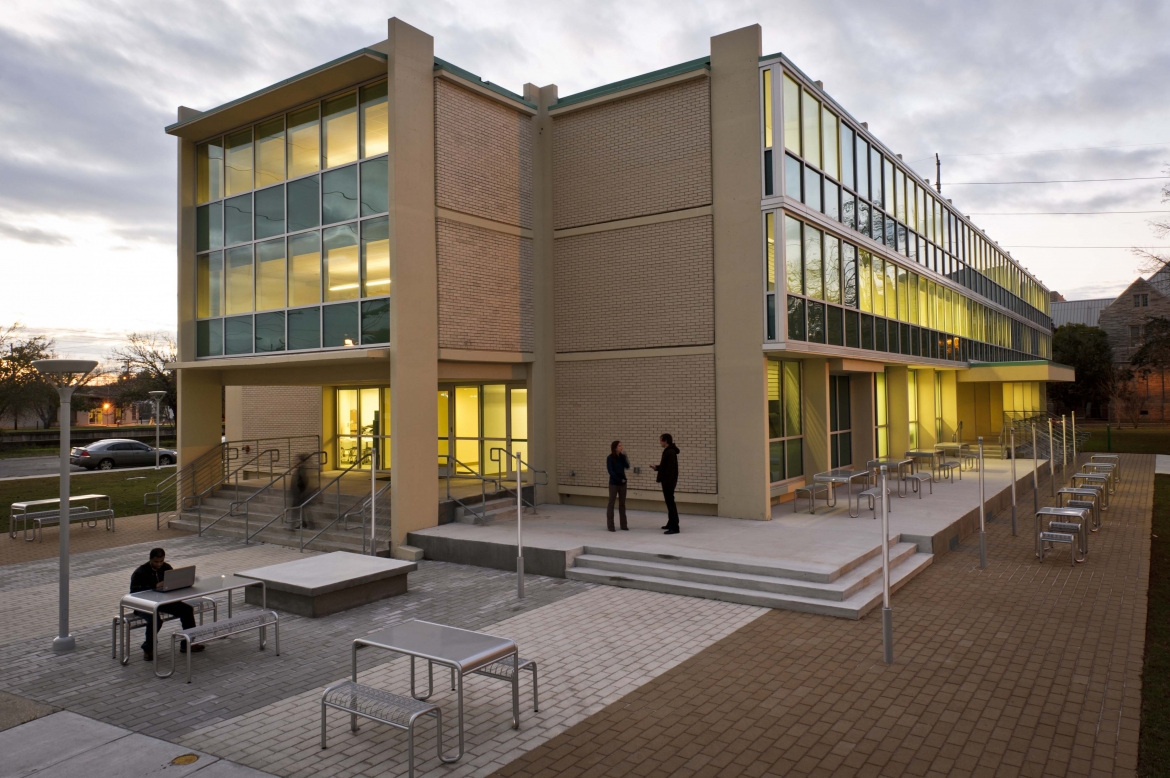 Xavier University of Louisiana - St. Joseph's Academic & Health Center
Converting an outdated dormitory into a modern student center
Manning converted an outdated dormitory to create a modern student center for Xavier University. The existing St. Joseph Dormitory is centrally located on Xavier's main campus, adjacent to the University Center. The new design provided a health center, academic support services, and classrooms.

The three stories of the Academic & Health Center create zones for a range of programs and amenities. The first floor includes a lobby and lounge space, computer classroom, writing, reading and mathematics labs. The second floor hosts the Student Health and Counseling Center with triage capabilities. The third floor includes Career Services, Academic Enhancement, Graduate Placement, and the Center for Intercultural and International Programs. The circulation systems of the building were reconstructed to include a new open staircase and elevators. Additionally, new mechanical, electrical, and sprinkler systems were installed.

The design incorporates a high-performance glazing system that opens the facade for daylight, reducing the dependence on artificial lighting. New canopies will help mitigate solar conditions by controlling the amount of direct sunlight allowed into the interior spaces. The facade system creates a connection to the exterior programs of the student center, including a new patio area with seating.