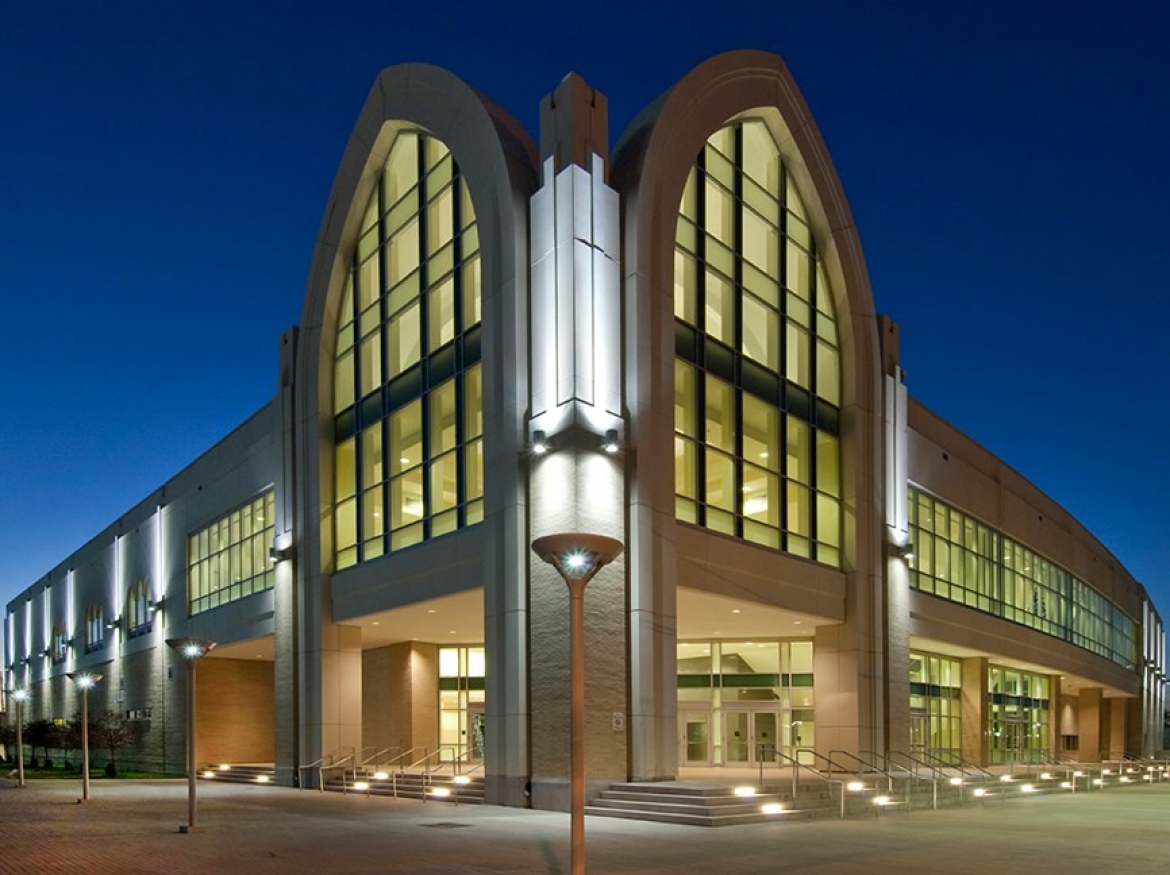 Xavier University of Louisiana Convocation Center
A large-scale multipurpose venue anchors Xavier's West Campus
Manning led a team in the design of the multipurpose venue on Xavier University's West Campus. The 93,500 square foot convocation center hosts basketball and volleyball competitions, speaking engagements, musical performances, and convocation ceremonies.

The new building replaced the original historic gymnasium which was heavily damaged during Hurricane Katrina. Manning supported Xavier by coordinating with FEMA and developing the necessary documentation to secure funding for the new center.

The significant building on Xavier's campus is a hub where people gather to celebrate major events in the academic and social lives of students. The design responds with a grand entry on a raised platform illuminated like a beacon and where those who gather must slow their pace to ascend the steps as in a procession. The flexible 4,800-seat interior venue can be configured for a variety of events. Retractable seating may be compressed or extended for a stately convocation or a basketball game seating roaring fans from floor level to rafters. Manning provided full architectural and interior design services, including furniture, fixtures, and equipment, for the center that includes the large-scale multipurpose venue.

The Convocation Center is supplemented by another Manning-designed building, the Convocation Center Annex, which houses the university's athletic department as well as added classrooms for the West Campus. Both buildings achieved LEED Silver certification. Manning's design of these coordinating facilities helped create an anchor and strong visual identity for Xavier's growing West Campus, while maintaining the recognizable character of the existing campus.