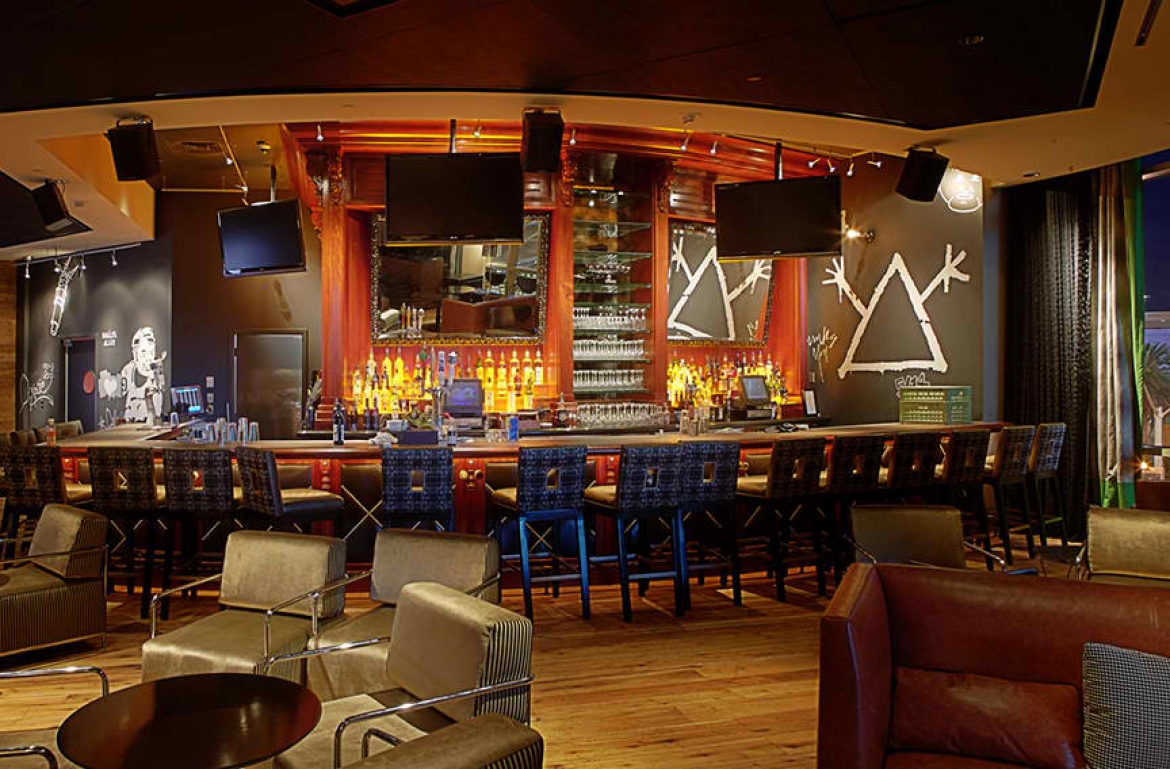 The Venetian Palazzo Tower Las Vegas Resort Hotel Casino
The Act Nightclub, Bistro, FIRST Food & Bar, and the Rattlecan Burger Bar
Manning provided architectural services for multiple projects at the Palazzo and Venetian hotels in Las Vegas, Nevada for VV Ventures. Projects included The Act Nightclub, FIRST Food & Bar, and the Rattlecan Burger Bar. As the architect of record, Manning collaborated with a design team to implement the client's unique and stunning visions.

The Act is a ground-breaking, performance-based nightclub theater. The interior design evoked the rich textures of the theaters of the 1920s. Manning implemented an ornate custom design. The combination of salvaged architectural elements and plush interior materials provided a rich backdrop for the Las Vegas theater experience.

The Italianate, three-story Bistro houses an authentic wine room, a main dining area, and a proscenium. The dining room is supplemented with a private dining area and banquet rooms. The design for the FIRST Food & Bar, combines the casual, yet edgy restaurant with industrial urban, modern, and Gothic styles.

The Rattlecan Burger Bar is an interactive experience. Manning worked with Antonio Ballatore, to transform the space formally occupied by the Lutèce Restaurant into a new dining experience. The new design expanded the existing space with an outside seating area and the extension of the dining area into the casino. Rattlecan features a cement-top bar stamped with the tags of artists and decked out in kegs cut in half with the taps extended. Some of the most well-known graffiti artists today were hired to design and paint the walls. The tabletops are laser cut with QR codes that, when scanned, contain the graffiti artist's history. The entire bar will be interactive--guests can come a hundred times and find something new.

Additionally, Manning developed several other spaces including the three-story atrium and multiple lobbies.