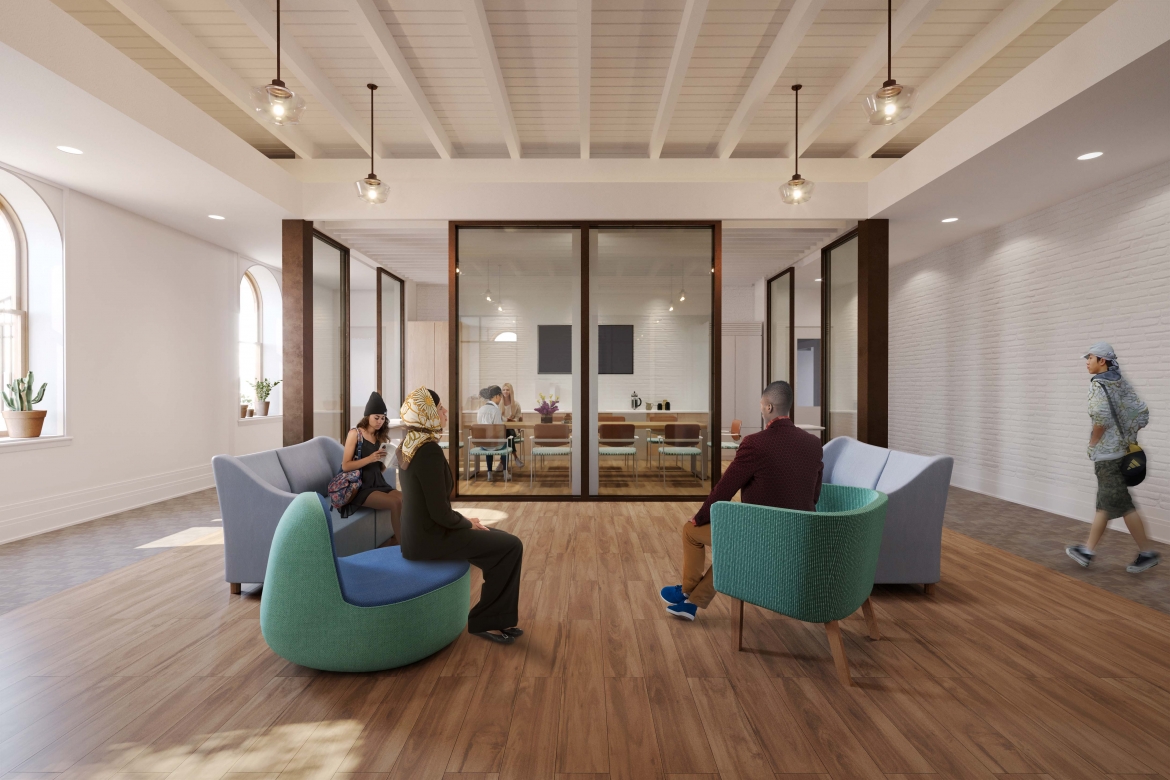 Tulane University – Center for Academic Equity/Intercultural Life
Design for new conversations within a historical building
Tulane University commissioned Manning to design the Center for Academic Equity and Carolyn Barber Pierre Center for Intercultural Life. The center incorporates the Office of Multicultural Affairs, Religious Life, and the Office for Gender and Sexual Diversity, providing a unique opportunity to explore diversity and inclusion in an architectural context. The new center will serve under-represented and non-traditional students and act as the hub of diverse cultural, social, and intellectual life at Tulane. "Open conversations" became a theme of Manning's design. The intent is to encourage students to gather and hold conversations.

The interior renovation is located within Richardson Memorial Hall, built in 1894 and renovated in 1908. Over the years, other renovations repaired and further adapted the building. The new design adds a modern program into the historic landmark building, so the design team sought to reveal glimpses of the historic "bones" in the interior that are overlaid with the clean, contemporary surfaces and spaces that form the new center. The design strips back layers of renovations to reveal the original timber frame, highlighting the layering of new and old. A skylight between the two historic additions floods the double-height space with light. This light-filled space, with its wide ground-floor corridor and second-story bridge, forms the organizing feature of the project.

Pre-design work included life safety, ADA, energy code, stormwater management analyses, and programming. The interior offers lounges, multi-purpose, and prayer rooms that are inviting and comfortable. The balance of open and flexible spaces and the combination of new and old materials contribute to a bright and inclusive space.