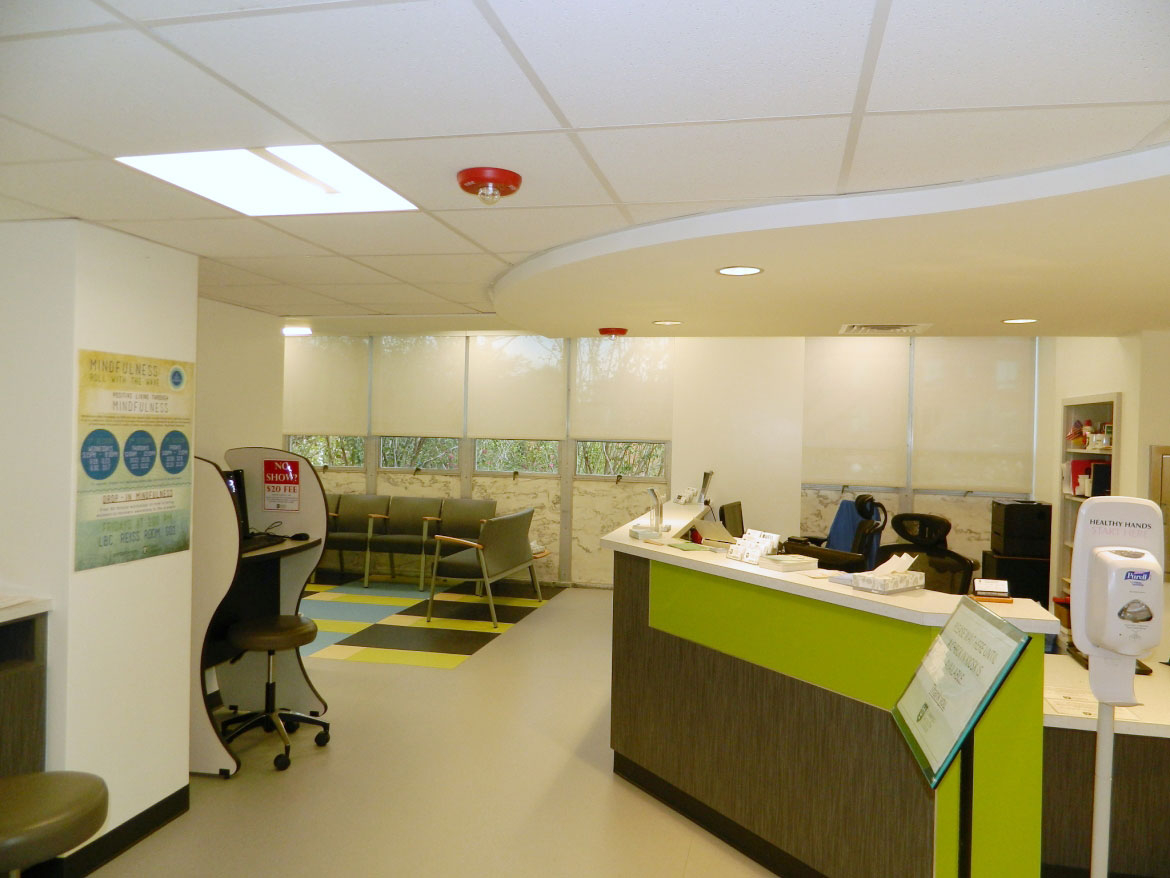 Tulane Student Health Center
Maintaining healthcare services during renovations
Manning provided services to renovate the existing Student Healthcare Center at Tulane University. In addition to design services, the firm developed a Life Safety Code analysis for the interior renovation of the center. The client required the facility to remain operational while construction was underway to avoid compromising healthcare services for students.

Manning's team developed phasing plans that started with providing rated stair egress and removal of asbestos on the second and third floors. During that time, the pharmacy was relocated to the first floor. The new design increased the number of examination rooms from six to nine, and lab and doctors' office renovations were completed on the second floor. The third floor received a new waiting area and new finishes were installed on all three floors.

Modifications to the heating, ventilation, and air conditioning system alleviated inconsistent temperatures throughout the second and third floors. Upgrades to the fire alarm system and installation of an early warning smoke detection system throughout ensures the safety of occupants during an emergency, and the design addressed accessibility for individuals with disabilities. Renovations were divided into two phases over the course of two summers.