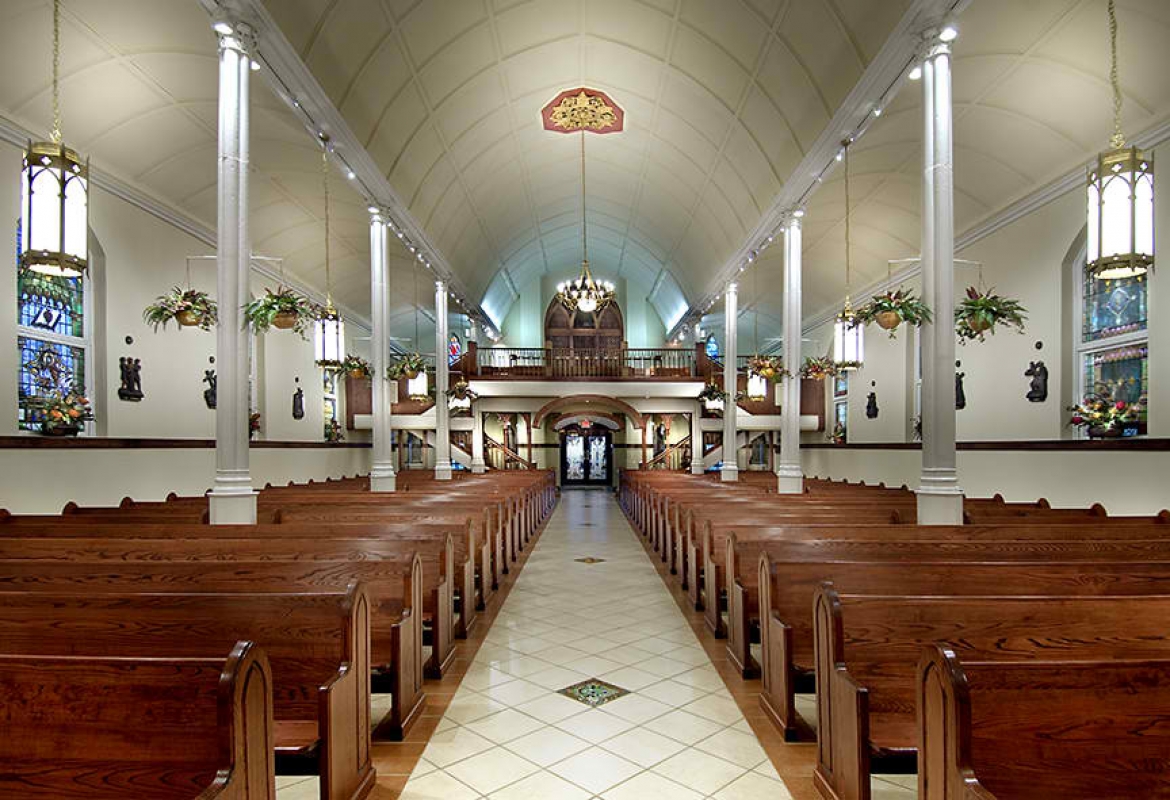 St. Peter Claver Catholic Church
Manning Architects renovated St. Peter Claver Catholic Church after it was damaged during Hurricane Katrina and inundated with twenty-four feet of floodwater.

Manning Architects used a detailed approach to the handcrafted balcony design. The balcony and a contemporary glass wall form the narthex at the entrance of the church. The design team incorporated Adinkra custom glass symbols signifying the history of St. Peter Claver, the patron saint of slaves and African people due to his life-long commitment to empowering and helping African-Americans. In 1920, the Josephite Fathers bought the church and dedicated it to St. Peter Claver. Since then, the church has been a symbol of strength and resilience within the community.