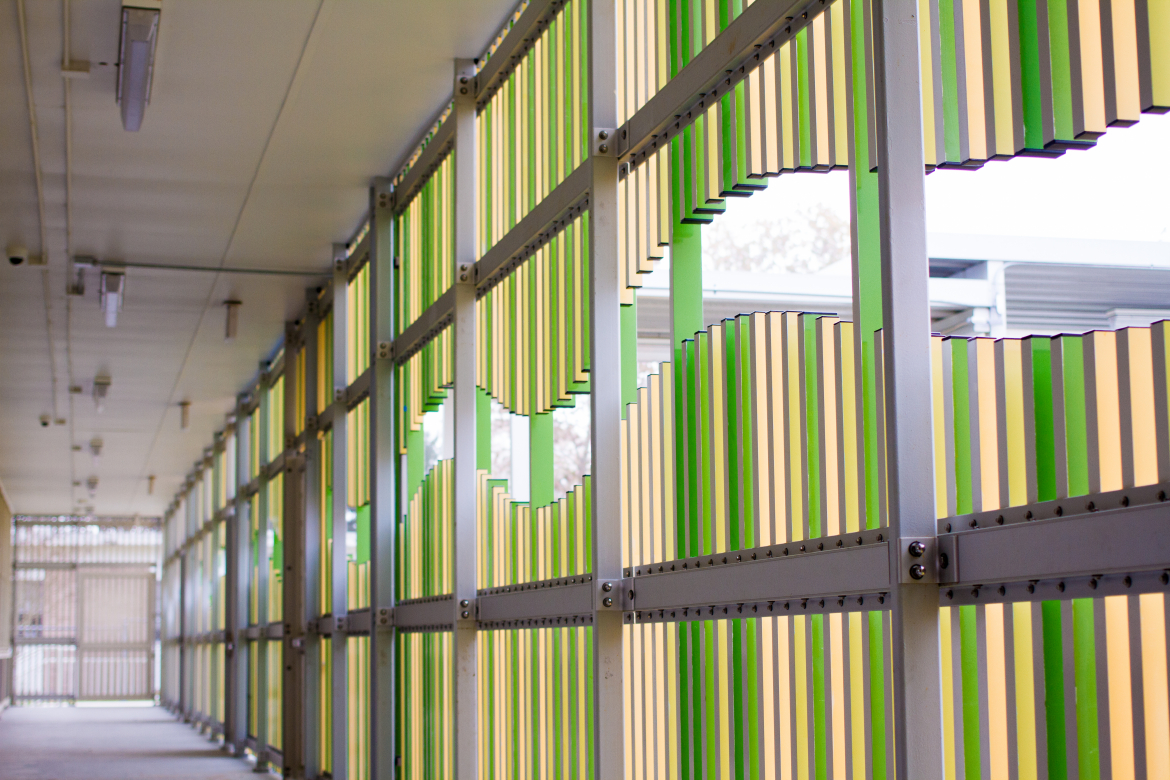 St. Paul the Apostle Head Start
Renovation of a 1960s school to foster creativity and a sense of welcome
The goal of the project was to renovate a former 1960s school building and modular classroom units on site to be used as a Head Start program for 225 students in New Orleans East. The school building is located in the rear of St. Paul the Apostle Parish on Chef Menteur Highway and the Head Start program is run by Catholic Charities Archdiocese of New Orleans.

The scope of the work included site improvements, installation of new playground equipment and outdoor play space, mold and asbestos abatement, code upgrades, new classroom interior finishes, installation of new sinks in classrooms, and installation of a new custom designed breezeway screen that would provide security for students without feeling obstructive.

The custom breezeway screen was conceived as a playful surface that changes colors depending on the viewing angle and allows light to enter the breezeway interior in a dynamic way. The screen is constructed of a series of aluminum fins at varying depths that are painted different colors on their sides and front. The result is a colorful and changing scene as the viewer moves through the space. The screen also contains a wave like opening to more easily allow sunlight into the breezeway while still providing adequate security. Gates integrated into the screen allow egress directly from each classroom. The colorful palette is meant to help spark creativity and a sense of welcome.