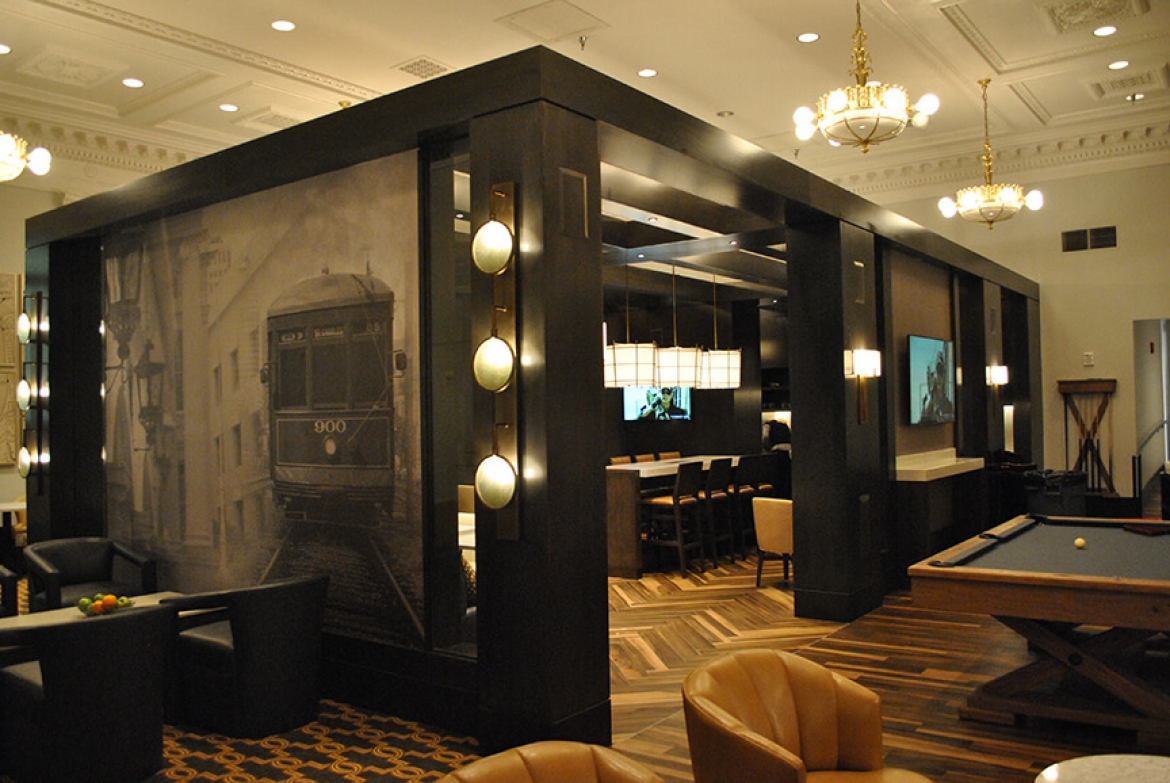 St. Charles Hilton Renovations
Modern renovation of a 1926 hotel, preserving history and infusing Southern elegance
Manning collaborated with Parker-Torres Design, Inc. to fully renovate the Hilton New Orleans/St. Charles Avenue Hotel. Built in 1926 as the Louisiana Masonic Temple, the building is a member of the Historic Hotels of America and is known for its elegant interiors. Manning's primary focus was to ensure the new design maintained the hotel's historical significance while incorporating a modern, Southern style that reflects New Orleans.

The Manning team implemented the design of two new mosaics for the building's façade and steered the installation through the approval process with the Historic District Landmarks Commission. Interior renovations included converting an underutilized meeting room into a full-service executive lounge. The renovation involved construction of a millwork "trellis" inside the room to house new food service, mechanical, electrical and communications systems. The trellis structure equips the executive lounge with the amenities that are expected in a modern, executive lounge while maintaining the integrity of the historic structure. Other interior renovations included upgrades to hotel suites, conversion of existing guest rooms to meet Americans with Disabilities Act standards, general accessibility improvements, food service equipment, and audio and lighting upgrades.

The resulting renovation took advantage of the historical detailing of the stately building and created a refined, modern experience for hotel guests who look for elegance.