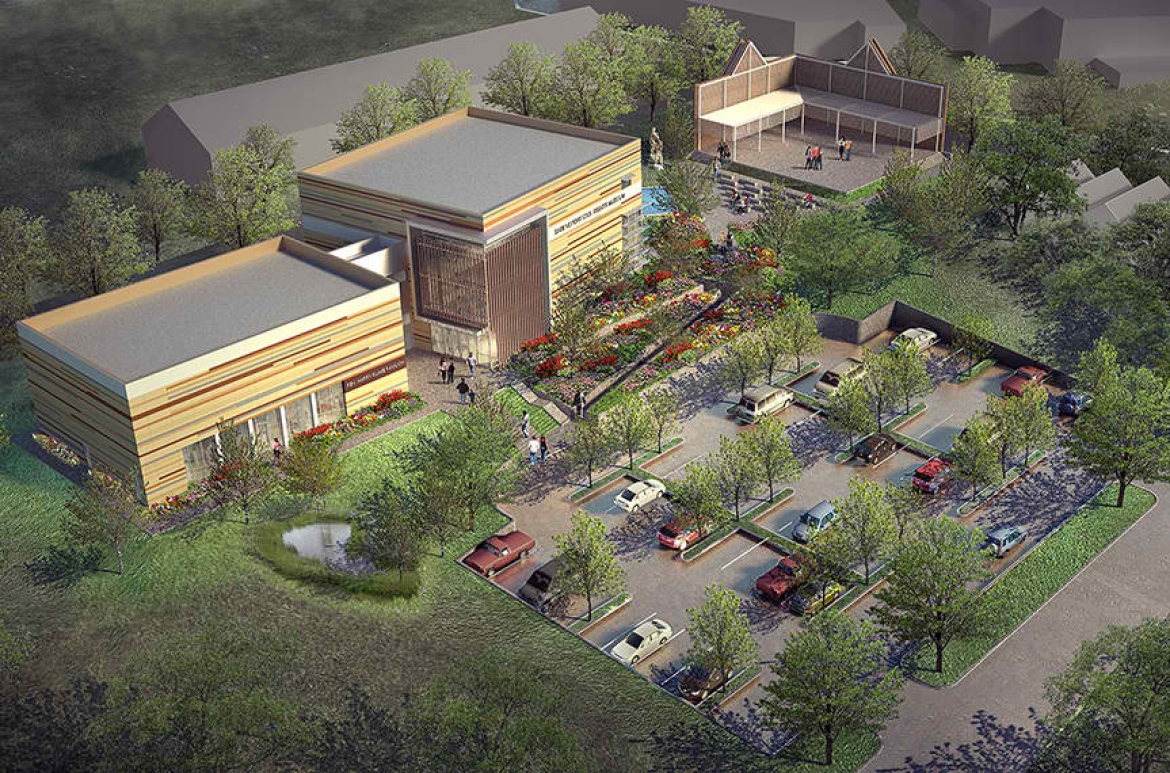 Shreveport Civil Rights Museum
A fitting commemoration of the civil rights movement in Shreveport, Louisiana
The civil rights movement was effectively initiated in Shreveport, Louisiana when a local dentist invited a young minister by the name of Martin Luther King, Jr. to speak. Twice Dr. King spoke at Galilee Missionary Baptist Church, which became one of two hubs in Shreveport for the movement. At the church, adults organized non-violent protests and voter registration drives and taught children how to integrate into local public schools peacefully.
Galilee Missionary Baptist Church is also significant because it was built, brick by brick, by former slaves in 1887. While it has sadly fallen into disrepair, Manning, working alongside local architect mcNew, incorporated what could be salvaged of the church in a design that transforms it into an outdoor performance and exhibit area which can be used for plays, lectures, and other civic and social events. It's a point of remembrance and, once again, civic engagement.
Additional elements of the site include a memorial garden featuring an outdoor exhibit area, reflective pool, sculpture garden, and memory wall. The phased project will culminate in a museum complex that includes a new three-story museum with 8,000 square feet of exhibit space, support spaces, and a 200-seat multipurpose room.