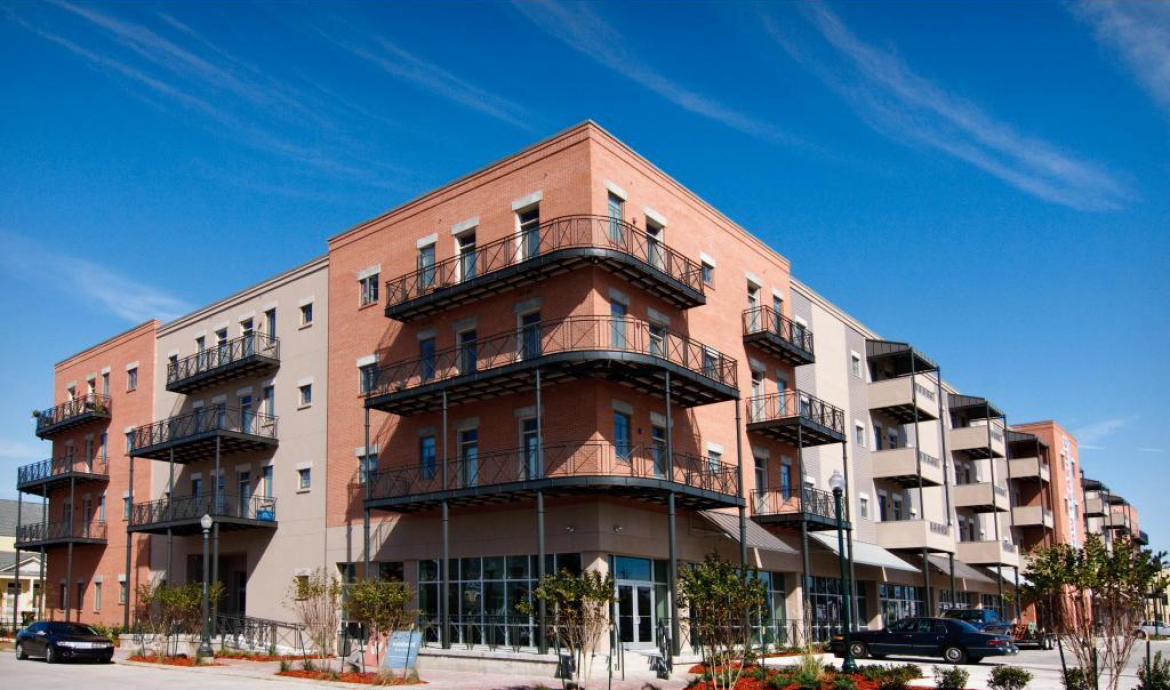 River Garden Master Plan and Elderly Housing
Revitalization of a housing development into a mixed-income community incorporating a continuing care facility
Manning worked with developer HRI Properties to create the master plan to revitalize the 1,510-unit St. Thomas Housing Development in New Orleans' Lower Garden District. St. Thomas was one of the oldest and poorest housing developments in the city and inspired the book and film, Dead Man Walking. The transition into the mixed-income River Garden community was funded under the HOPE VI Program and called for the demolition of the existing units and construction of a mixed-income community of 770 new residences around a central park. Five of the original buildings were maintained as historical properties.

Manning developed the master plan which integrated this 42-acre site into the neighboring community. Construction of phase I was completed in 2004. Phase II, completed in 2008, included apartments, condominiums, and a continuing care apartment building designed by Manning. The elderly housing facility consisted of 64 subsidized, leasable units with support programs.

The St. Thomas revitalization effort served as a model for public housing redevelopments in New Orleans that replaced the older model of public housing and those destroyed by Hurricane Katrina.