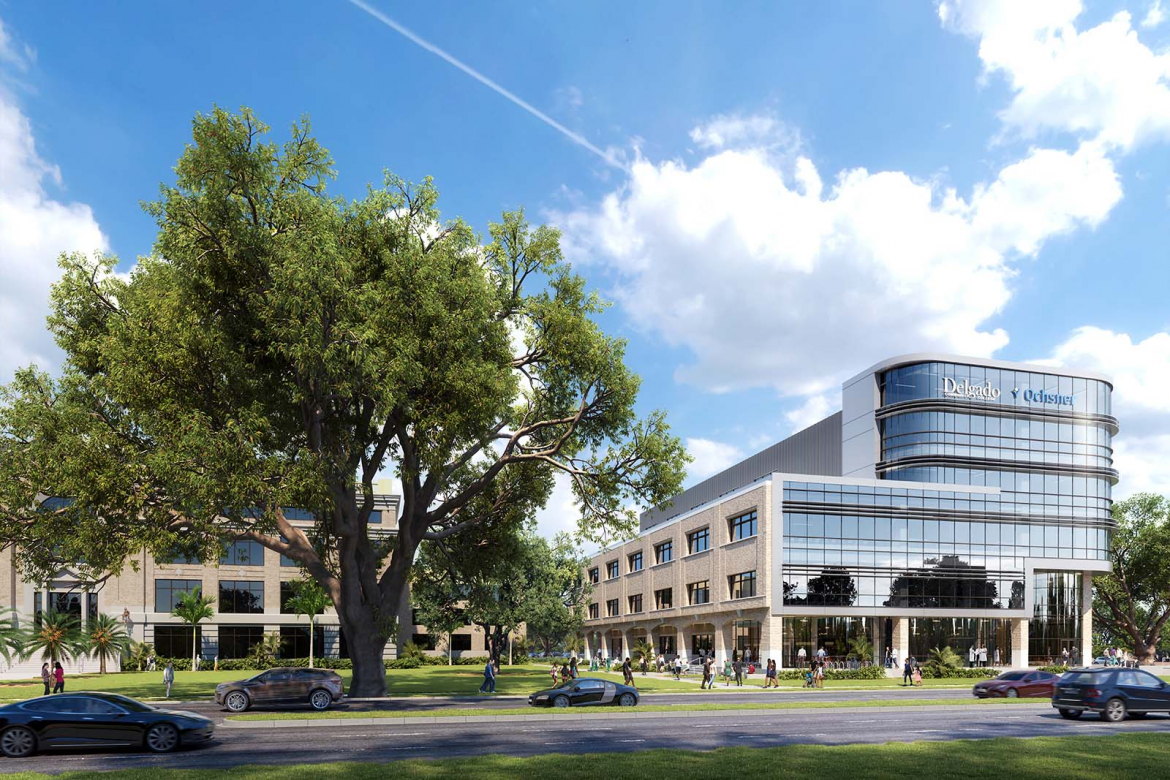 Ochsner Center for Nursing and Allied Health
An innovative partnership to train next-gen nurses and allied health professionals
Manning, in joint venture with Mackey Mitchell, designed the new Ochsner Center for Nursing and Allied Health on Delgado Community College's City Park Campus. Ochsner Health and Delgado have partnered to train much-needed health professionals for Louisiana's workforce. Ochsner provided funding for construction and for tuition for its employees who take advantage of the training.

The new facility consolidates Delgado's Nursing and Allied Health programs, alleviating the current inefficiencies of programs spread across numerous buildings on the City Park and Charity School of Nursing campuses. Many of the existing program spaces were undersized for current needs, limiting effectiveness and any opportunity for growth. The new building provides next-generation facilities and technology for the next generation of nurses and allied health professionals, including traditional lecture classrooms, advanced labs simulating real-world healthcare delivery settings, and a virtual hospital floor.

As the governor of Louisiana, John Bel Edwards, stated, "This is where we are going to train the future heroes who are going to be there for us in the next 100 years, for whatever comes our way. Even before the pandemic, the state was in dire need of healthcare professionals and this will help meet that need both near-term and far into the future. And the future is looking up."