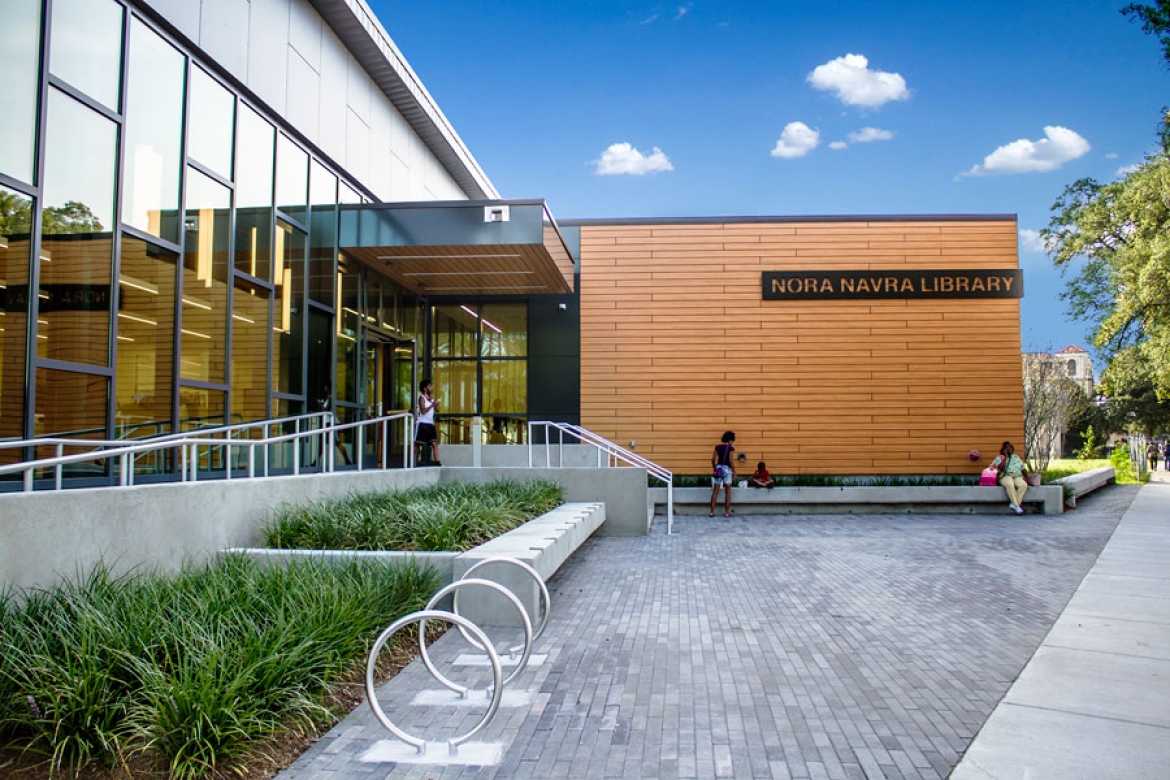 Nora Navra New Orleans Public Library
A new library to replace the original neighborhood hub destroyed by Hurricane Katrina
The original library, constructed in 1954, was inundated by Hurricane Katrina's floodwaters. The new 7,800 square foot facility is once again a vital community asset, providing resources for children, youth, and adults. Serving several schools and the surrounding community, the branch includes age-specific reading areas and stacks, computer and technology workstations, and a flexible space programmed for neighborhood meetings and library functions.
Before embarking on design, Manning administered an extensive community outreach program to determine the needs of the neighborhood. The results crystalized the design team's intent not only to serve the neighborhood but to spark revitalization by drawing the community together.
The library draws community members in with its open plaza, inviting entry, and flexible programming. Carefully sited among the existing live oaks—symbols of resilience in the face of Katrina's barrage—the plaza transitions visitors to the calm interior, and the plaza-facing glass wall softens the definition of inside and outside. Patrons entering the library are met with a light-filled interior where the reading area along the front curtainwall is lit with daylight filtered by the mature oaks.
Programming, technology, and flexible spaces within a design responsive to its users and the environment make Nora Navra the community asset needed to support and galvanize the neighborhood. The design earned an AIA New Orleans Architecture award.