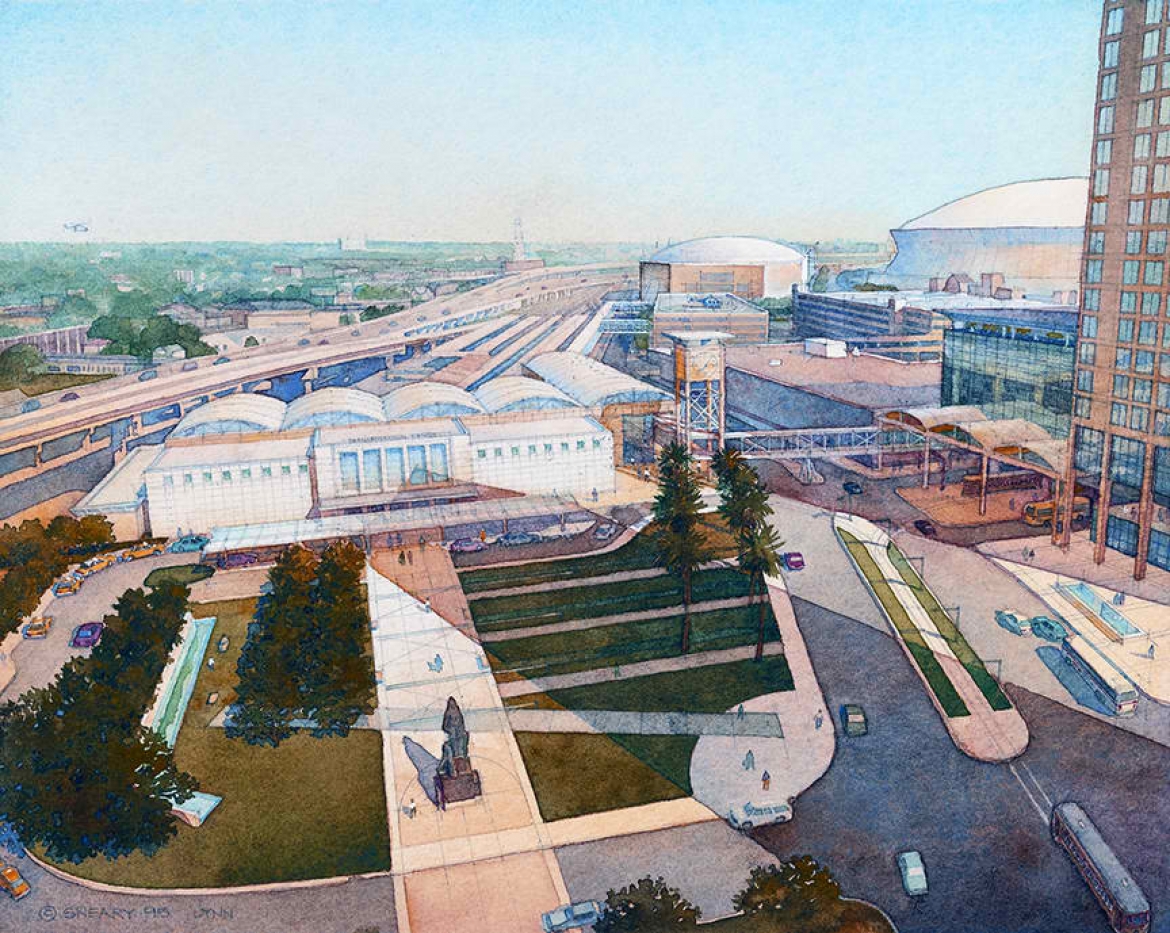 New Orleans Union Passenger Terminal Master Plans
Plans for a multi-modal hub and increased rail activity at NOUPT
The Regional Planning Commission (RPC) first commissioned Manning in 1994 to develop a master plan for converting the NOUPT into a multimodal transportation center. Many of the recommendations from this plan have been brought to fruition, such as upgraded facilities, the extension of Howard Avenue into the sports complex, and the construction of the New Orleans Arena.

Manning updated the original NOUPT Master Plan in light of changing needs over the past decades and as a result of Hurricane Katrina. The New Orleans Union Passenger Terminal is a major multimodal transportation center in New Orleans, the hub of Amtrak and Greyhound operations. However, market forecasts predicted it could realize greater potential as a terminus to a commuter rail system linking New Orleans to Baton Rouge, the state's two largest economies. Such a link would support progress in both cities and integrate regional and national rail service.

The firm documented the existing context, including traffic, property developments, population forecasts, public needs, and Greyhound and Amtrak operations. The resulting master plan laid out a program for developing underutilized parcels of land on the NOUPT site to take advantage of increased ridership with expanded commercial activity and enhanced livability in the downtown area. In addition to developing parcels, the plan outlined a method for connecting the NOUPT to the existing transit network, most effectively by an extension of the existing streetcar service, to boost public transportation in the city with the NOUPT as the hub. It also provided a new regional corridor rail service from Baton Rouge and increased rail service across the Gulf Coast. In addition, more train cars can be stored on-site and mobilized during an official evacuation.