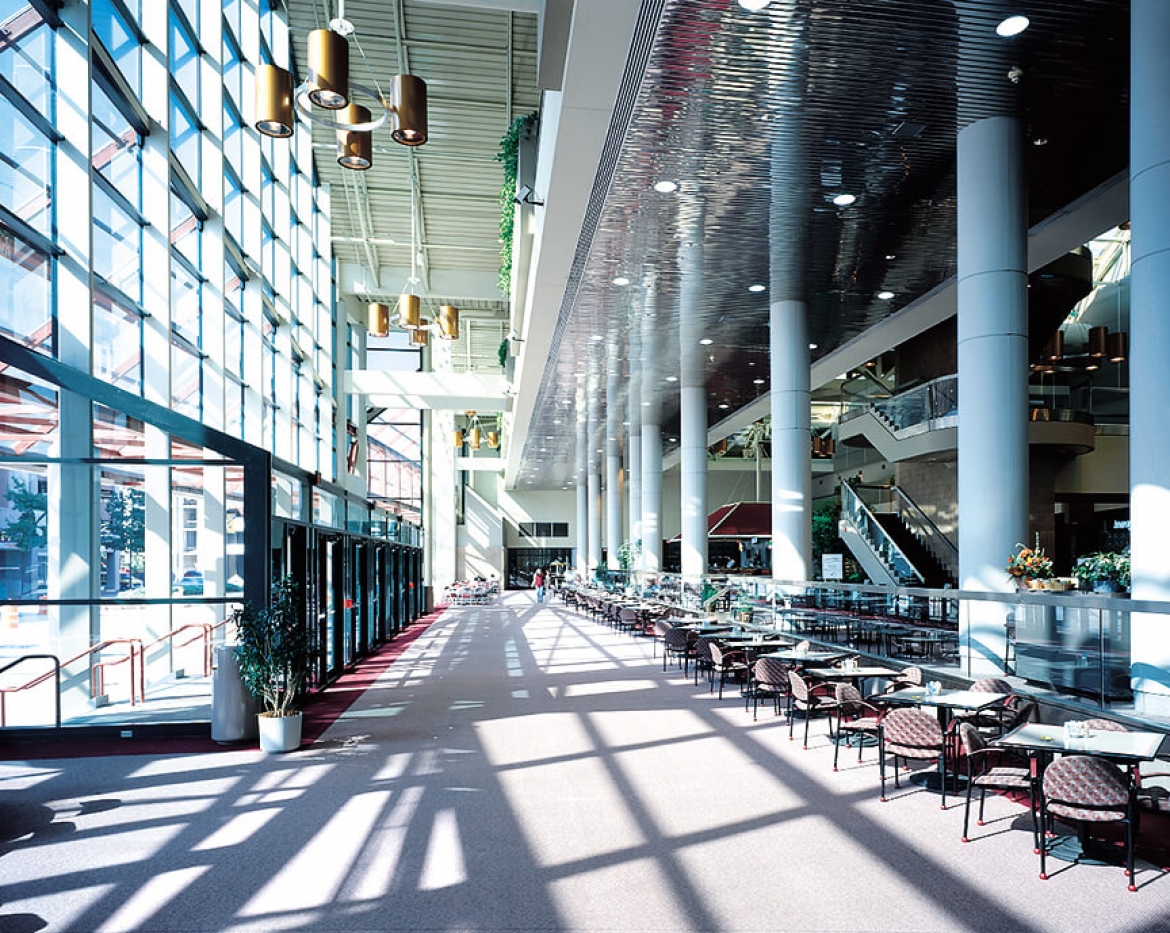 New Orleans Ernest N. Morial Convention Center
Iconic project for New Orleans spans below the Crescent City Connection with over a million square feet of contiguous exhibit space
Originally constructed as the Great Hall for the 1984 World's Fair, the New Orleans Ernest N. Morial Convention Center (NOMCC) covers 54 acres along the Mississippi Riverfront adjacent to the city's historic Warehouse District. The architectural design of this premier convention and trade show facility is evocative of the wharves which once lined the banks of the Mississippi River and its notable saw-tooth roof channels rainfall directly into the river.
Manning was part of the design team for the Phase II and III expansions. In addition to exhibit space, Phase III included 50 new large meeting rooms, a 40,000 SF ballroom, a theatre seating over 3,700, an expansive food court, and a climate-controlled pedestrian walkway across the roof connecting to the Riverfront Streetcar line.
The ambitious project required restructuring the transit ramp for the Crescent City Connection, realignment of Convention Center Boulevard, plans for truck marshaling yards, and construction of a new floodgate, rail crossings, and service drives. The project's success depended on close coordination with many affected agencies: DOTD, the Mississippi River Bridge Authority, DEQ, New Orleans Levee Board, Public Belt Railroad, Port of New Orleans, Regional Transit Authority, Sewerage & Water Board, Army Corps of Engineers, and more.