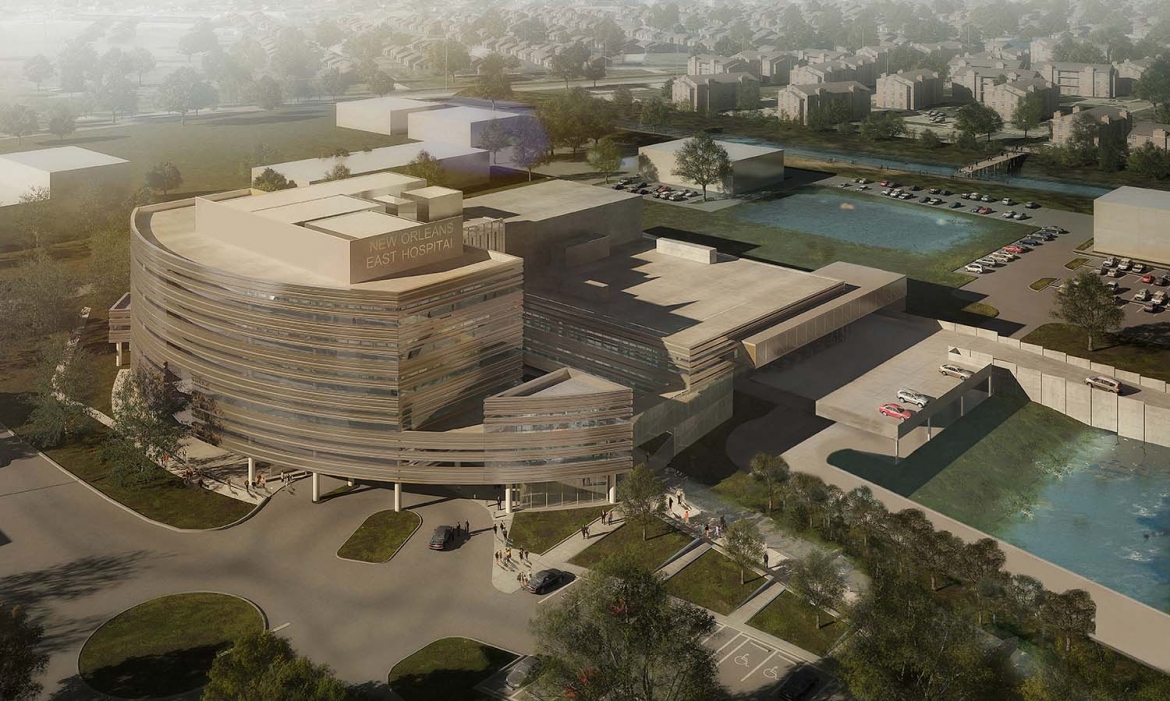 New Orleans East Hospital Master Plan
Resilient planning bringing vital healthcare and economic generation to a devastated community
Hurricane Katrina left the large population across the Industrial Canal from Downtown New Orleans without a hospital. The opening of the New Orleans East Hospital was a vital step toward revitalizing the underserved New Orleans East community. It provides critical healthcare services and is a catalyst for further redevelopment.

Manning, as part of the Manning Architects/EDR joint venture in association with WHLC Architecture, contributed boots-on-the-ground engagement with community stakeholders. Coupled with our history with the community, we were able to facilitate discussions that led to a plan tailored to community needs. The site planning addresses establishing the hospital as a visible community anchor, straightforward traffic patterns, efficient operations, resiliency strategies for future disasters, and site sustainability.

The United States Green Building Council (USGBC) awarded the project its Louisiana Excellence in Sustainability Award, praising the campus design, urban management, and sustainability efforts.