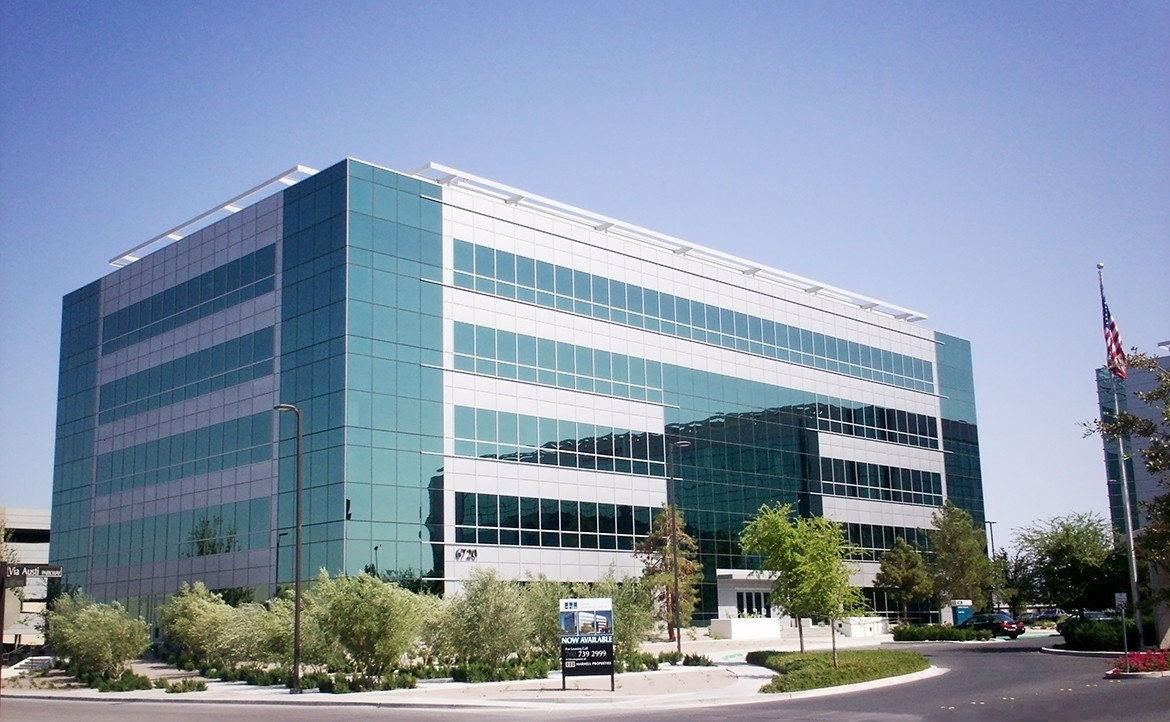 Marnell Corporate Center 5
Office building and parking garage on a high-profile corporate campus in fast-growing southern Las Vegas
Marnell Corporate Center 5 (MCC-5) is the first five-story Class A office building within the prestigious Marnell Corporate Center. The flagship building offers flexible open floor space, a dramatic two-story lobby entrance, scenic views from all levels, and the highest quality services and amenities.

Manning provided full architectural services for the project conceived as the largest office building on the campus with 100,000 square feet and an independent parking garage. The firm also guided the building's design through approval of an innovative fire and life-safety design, the first high-rise building in Las Vegas to receive such approvals. The life-safety approach created a safer building and saved the developer substantial construction costs.

MCC-5 is designed for adaptability, visibility, and innovation.