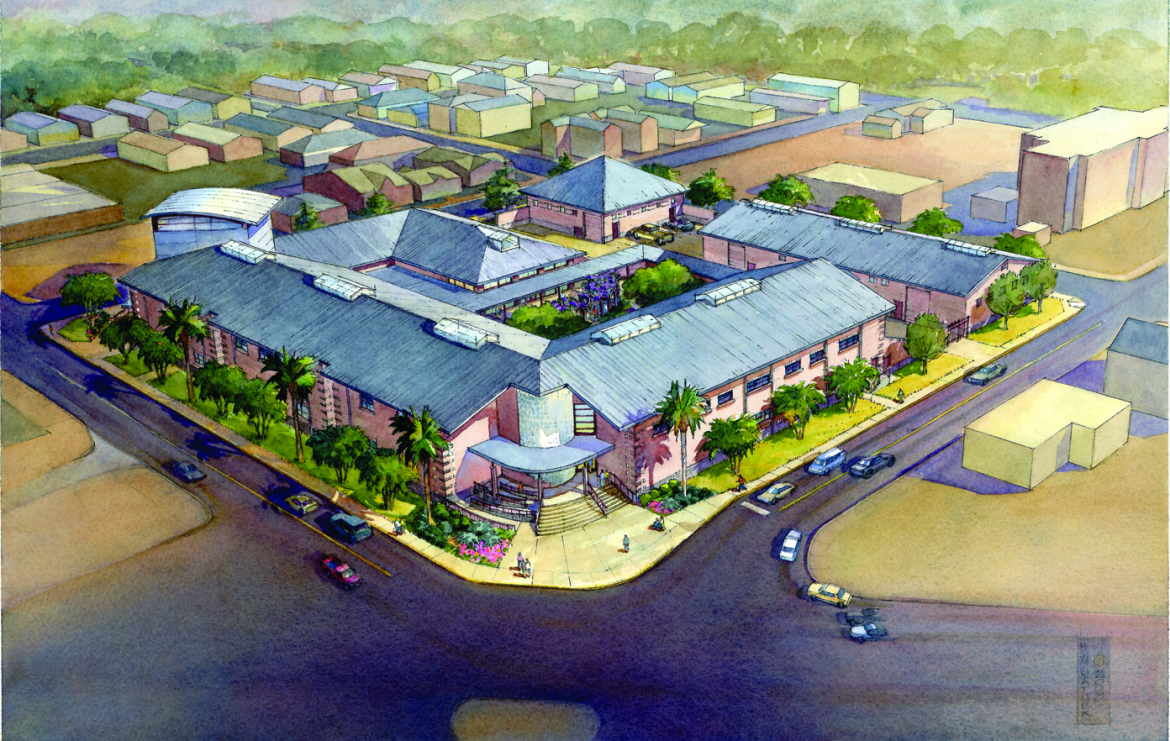 Job Corps Centers
New campuses in two states that are centers of hope and learning for youth
The Manning, APC team designed two new Job Corps centers—the Mississippi Job Corps Training Center and the New Orleans Job Corps Center—to offer vocational and life-skills training for economically disadvantaged youth. Both projects focus on delivering a campus experience where students may learn in an academic setting, train for in-demand careers, and connect with mentors and peers.

The campus in Crystal Springs, Mississippi repurposes a 32-acre site of a former munitions storage facility. The simple steel-frame, brick-veneer buildings include a 136-bed dormitory, a 15,000 SF Multipurpose Center, and a 17,000 SF Education Building.

The New Orleans campus is designed in relation to its neighborhood setting and calls upon the vernacular of the Gulf Coast, developed in response to our climate and culture. Deep overhangs protect entrances from sun and rain, and continuous covered walkways protect students as they move across campus despite the area's abundant rainfall. Natural light from clerestory windows in corridors and ample windows in classrooms enhance the learning experience. In addition to classrooms, the project includes a daycare center.