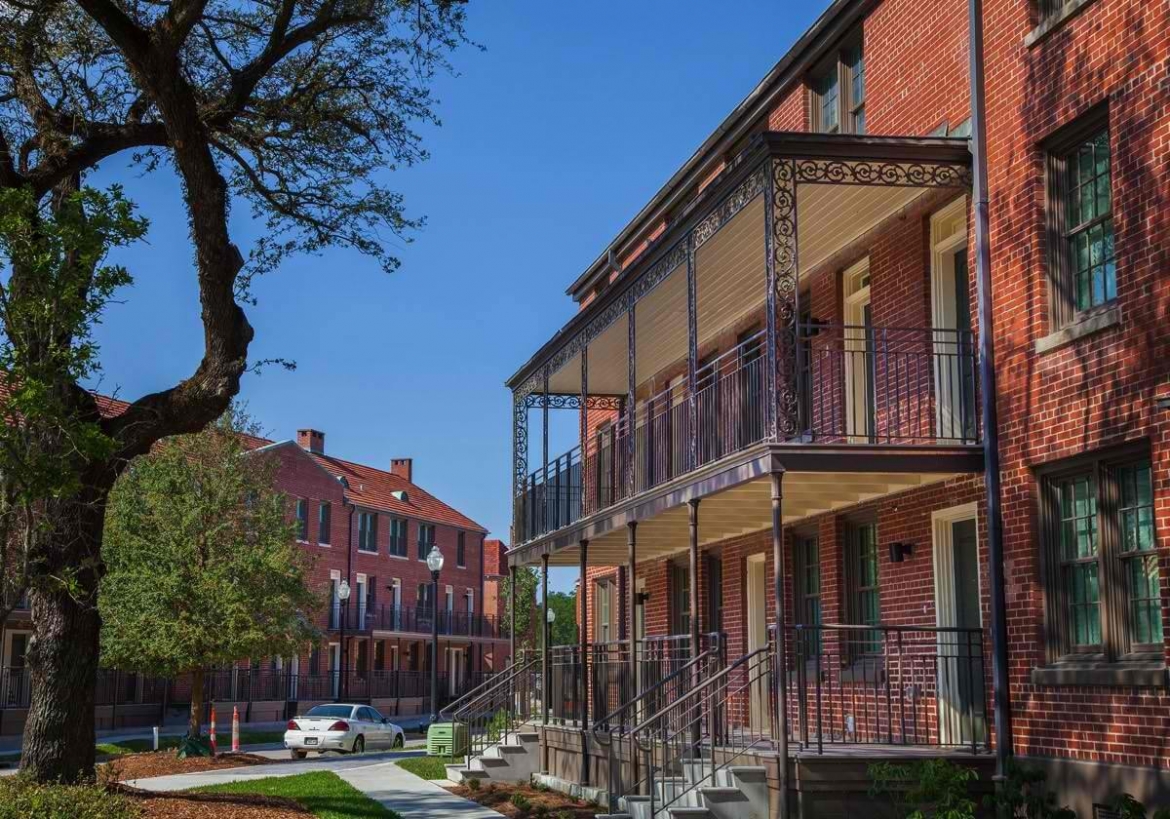 Iberville Housing Redevelopment Master Plan
Transforming a 19th-century housing project into a 21st-century community
The Iberville Housing Project was built in 1942 on twenty-three acres adjacent to New Orelans' French Quarter. While the architecture resembled 19th-century row houses, life there in the 21st century had become anything but picturesque. To combat the crises facing public housing, the City of New Orleans authorized its redevelopment.

Manning went to work as master planner and architect to transform Iberville into a vibrant mixed-income development. The firm conducted a series of charrettes and site visits with stakeholder groups that included local residents, city representatives, the Housing Authority of New Orleans, and HRI Properties. This process led stakeholders through visioning exercises to reach a consensus on a master plan that would meet the needs of contemporary lifestyles in urban settings. The original superblock design was reintegrated into the street grid and residences now face the street instead of huddling around internal courtyards.

Shaped by the Department of Housing and Urban Development's requirements, the plan offers a range of housing types from affordable to market-rate housing. A number of the existing buildings were restored and are now on the National Register. New units within the historic buildings and new construction combine to create a total of 227 units with secure on-site parking, a fitness center, a community center, and a neighborhood park with playgrounds. This plan adopted a preservation strategy where existing buildings, open spaces and stately oak trees serve as cohesive features woven into the layout.