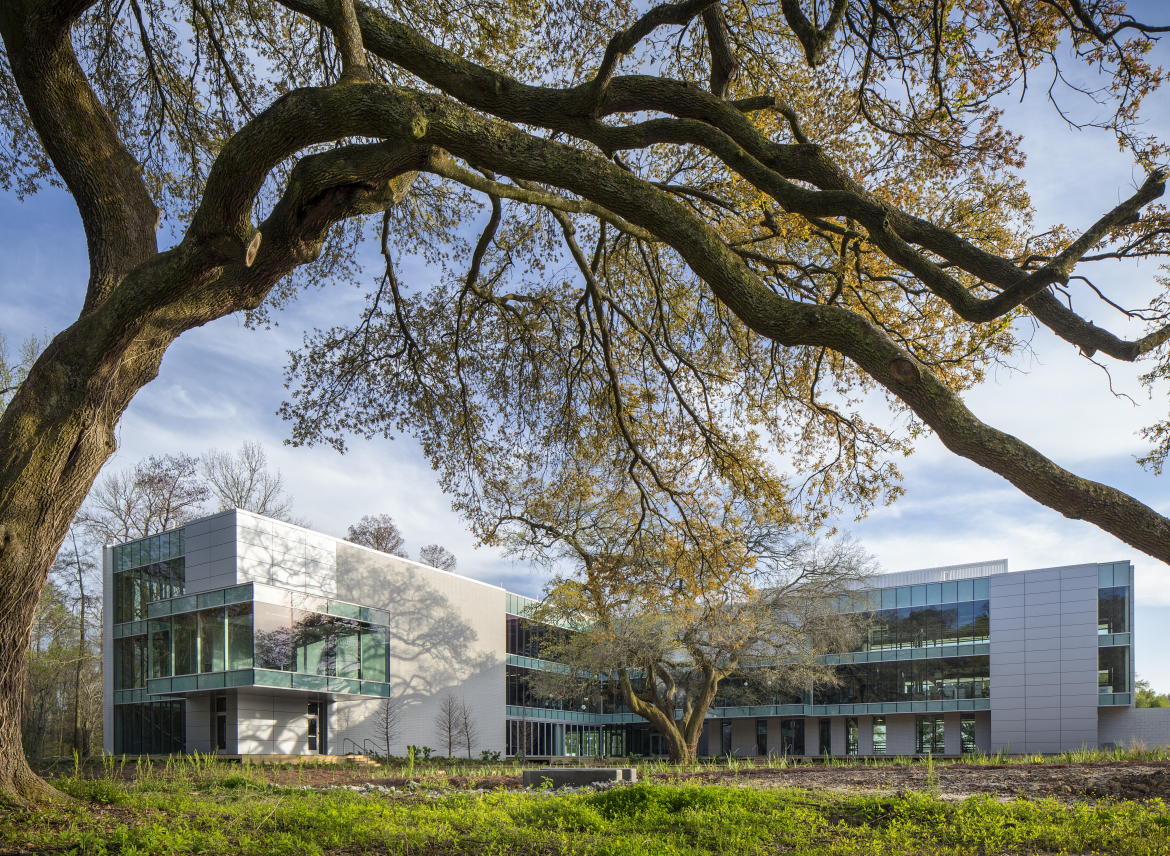 General Informatics Corporate Headquarters
@Highland – an innovative corporate campus for high-tech companies
One of Louisiana's fastest growing tech companies, General Informatics, envisioned a corporate headquarters within a campus that would become a hub for thought, collaboration, and community that catalyzes Louisiana's business and tech sectors. Manning partnered with EDR in a joint venture (MAEDR) to design the corporate building and campus called @Highland.

General Informatics is the anchor tenant and occupies 20,000 square feet of @Highland's 50,000 square foot office building on an 8.5-acre campus in the heart of Baton Rouge. The design of the Class A office space incorporated smart-building technology. Features available include voice-command controls, facial recognition, thermal scanning, automatic control of the mix of artificial lighting with natural daylighting, and other energy-conservation methodologies. Custom-designed software is available to meet tenants' unique requirements to optimize their business operations and communications strategies. Further, co-location with other forward-thinking businesses is the chemistry for innovation. The interior uses modular wall systems for maximum flexibility in an ever-changing tech industry.

The design team worked the layout of the building into the natural landscape dotted with existing live oaks and other native landscaping. The biophilic site design incorporated sustainable features such as bioswales to manage the delicate balance of nature on the site.