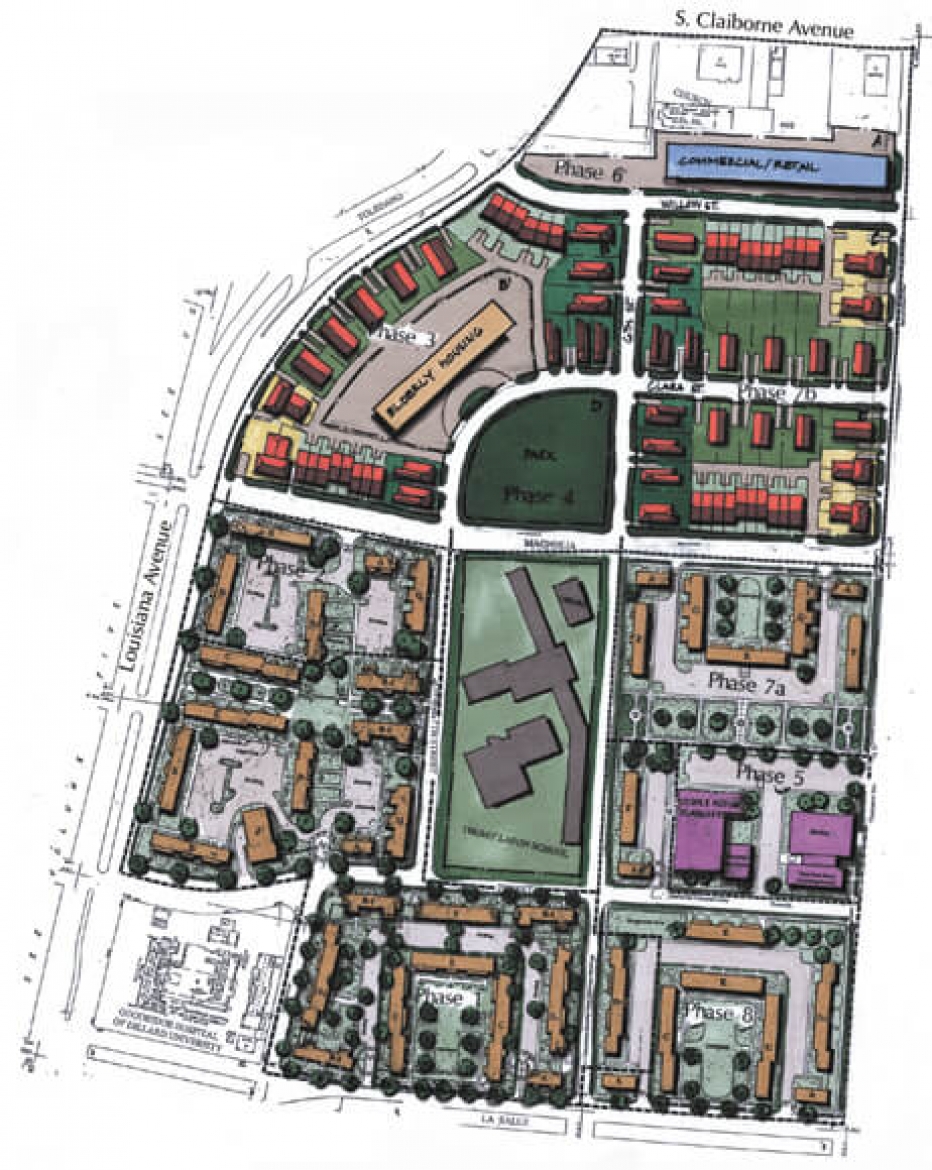 C.J. Peete Housing Development (Harmony Oaks)
Transforming an urban public housing development into a livable community
Manning was a member of the project team charged with the revitalization of C.J. Peete, a 1,400-unit, inner-city housing development in New Orleans' Central City neighborhood, one of the largest in the city. Led by developer UNIDev, the team coordinated its efforts to transform this housing development into a safe, livable community of 787 residences.

Financed through the HOPE VI Program, the planning process included participation by the residents of C.J. Peete and the surrounding community, as well as the Tulane University/Xavier University Campus Affiliates Program. Manning prepared the master plan for the 41-acre site that included a mix of affordable public housing, subsidized tax credit, and market-rate residences, a school, and a YMCA.

After the completion of the Master Plan for the entire C.J. Peete site, Manning was commissioned in 2001 to prepare a strategy for developing the portion of the site north of Magnolia Street. The purpose of this effort was to address the increasing need for rental and for-sale units within the Housing Authority of New Orleans' (HANO) housing stock. Based on this objective, the Manning team developed three options with varying street grids which included both the for-sale units and rental duplexes.