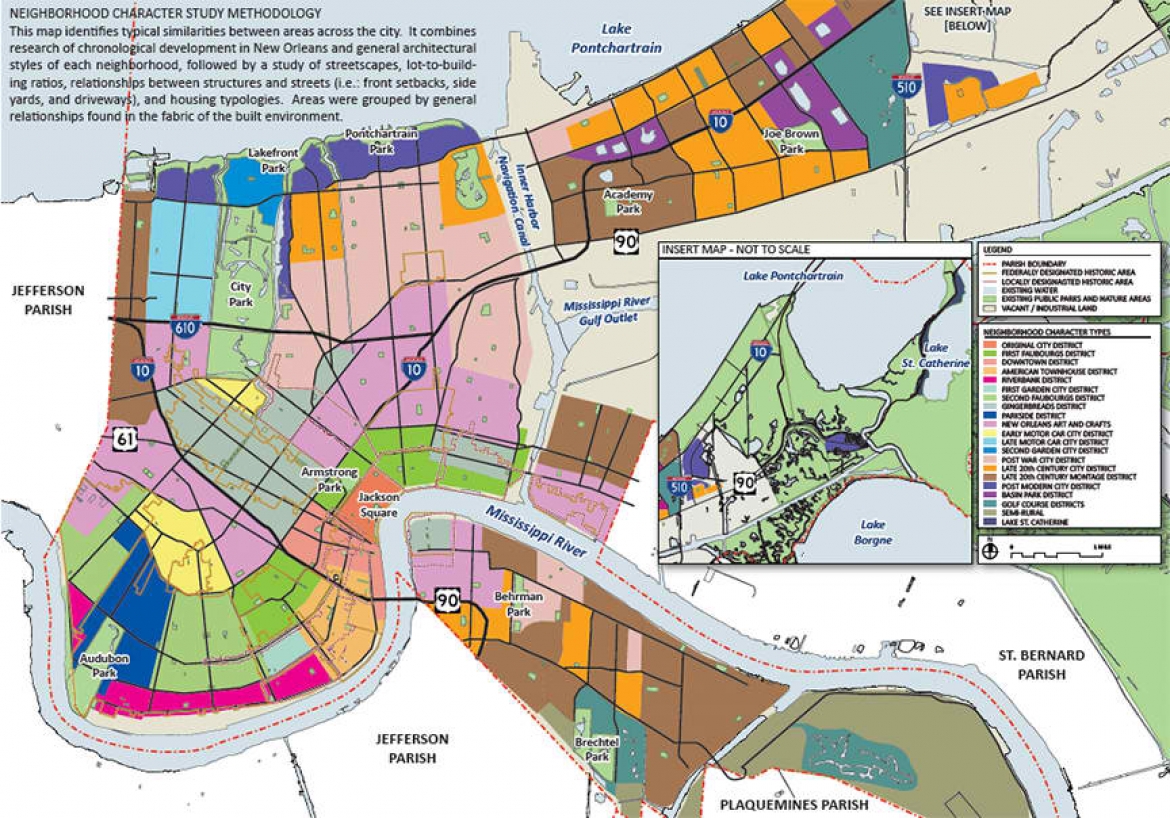 City of New Orleans Master Plan and Comprehensive Zoning Ordinance
Road map for the 21st Century
With Hurricane Katrina five years past, multiple planning efforts for various parts of the city on the shelf, plentiful development opportunities, and demand for a cohesive city-wide strategy, the City of New Orleans sought a master plan that would guide the city's development over the next twenty years and beyond.

Manning undertook the master plan that focused on goals to preserve the city's character, enhance the quality of life for residents, improve resiliency and sustainability, and to make opportunity available to everyone. To create a plan representative of New Orleanians, Manning led a public outreach program that gave voice to residents through city-wide, district, neighborhood, and special interest forums. The planning team documented the existing urban fabric and developed guidelines for land use, streets, buildings, and green space compatible with the surrounding context and that furthered the established goals.

Next, to apply the force of law to the principles of the master plan, the team updated the city's zoning ordinance. The Comprehensive Zoning Ordinance of the City of New Orleans and the associated land use maps incorporate the planning and development ideals and strategies established in the master plan.