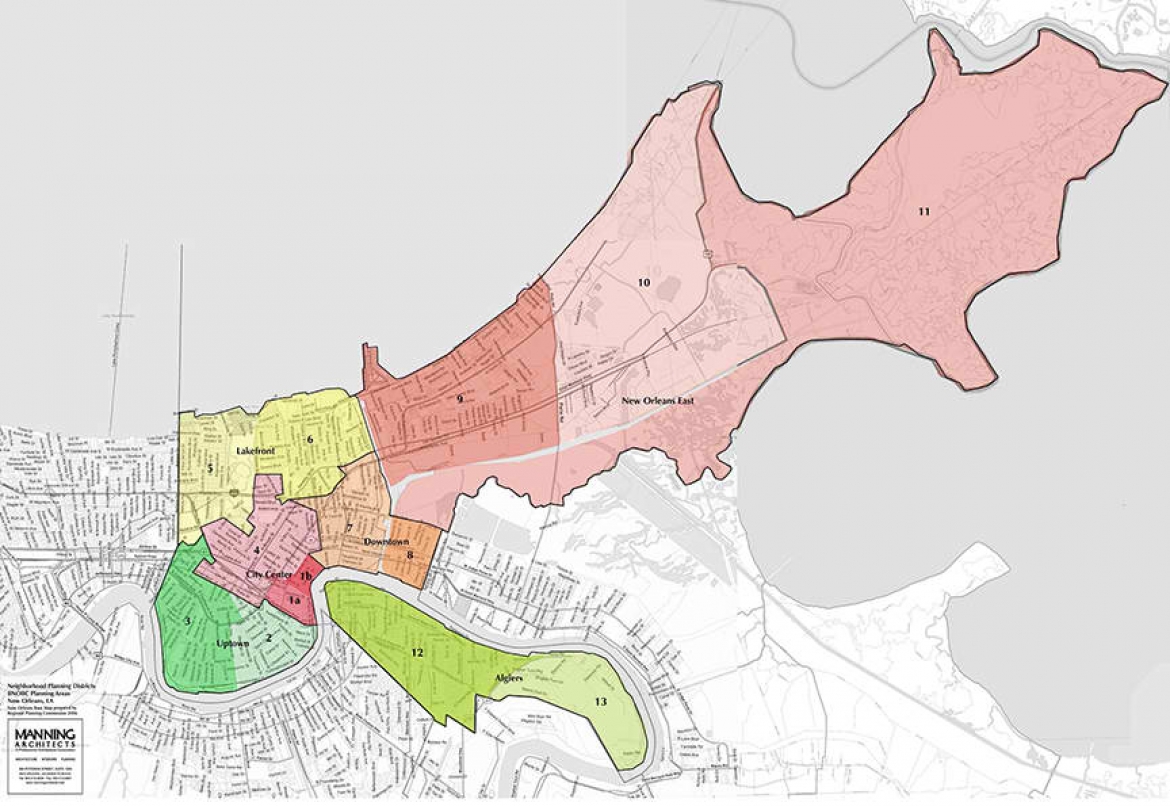 Bring New Orleans Back Commission
Steering a new way forward after disaster
Following Hurricane Katrina, the City of New Orleans created the Bring New Orleans Back Commission, charged with formulating a blueprint for how the city would respond in the new environment and rebuild after its greatest natural disaster. As Co-chair of the Urban Planning Committee, Ray Manning was able to use his knowledge of urban design and architecture and his deep connection with the city and its people to help steer the way forward. Steering started with listening, then developing a vision that not only would bring New Orleans back to its former state but provided the framework to catapult it into a new century of growth for all its citizens.

Ray Manning organized months of intensive meetings with participants from diverse professional backgrounds including urban planners, financing institutions, architects, home builders, legal consultants, government officials, transportation experts, and educators for best-in-class input. Further, regular public meetings were held to gain insight that would inform the plans for each neighborhood.

Once completed, the plan submitted by the Urban Planning Committee served as the core framework upon which subsequent plans for the City of New Orleans were based.