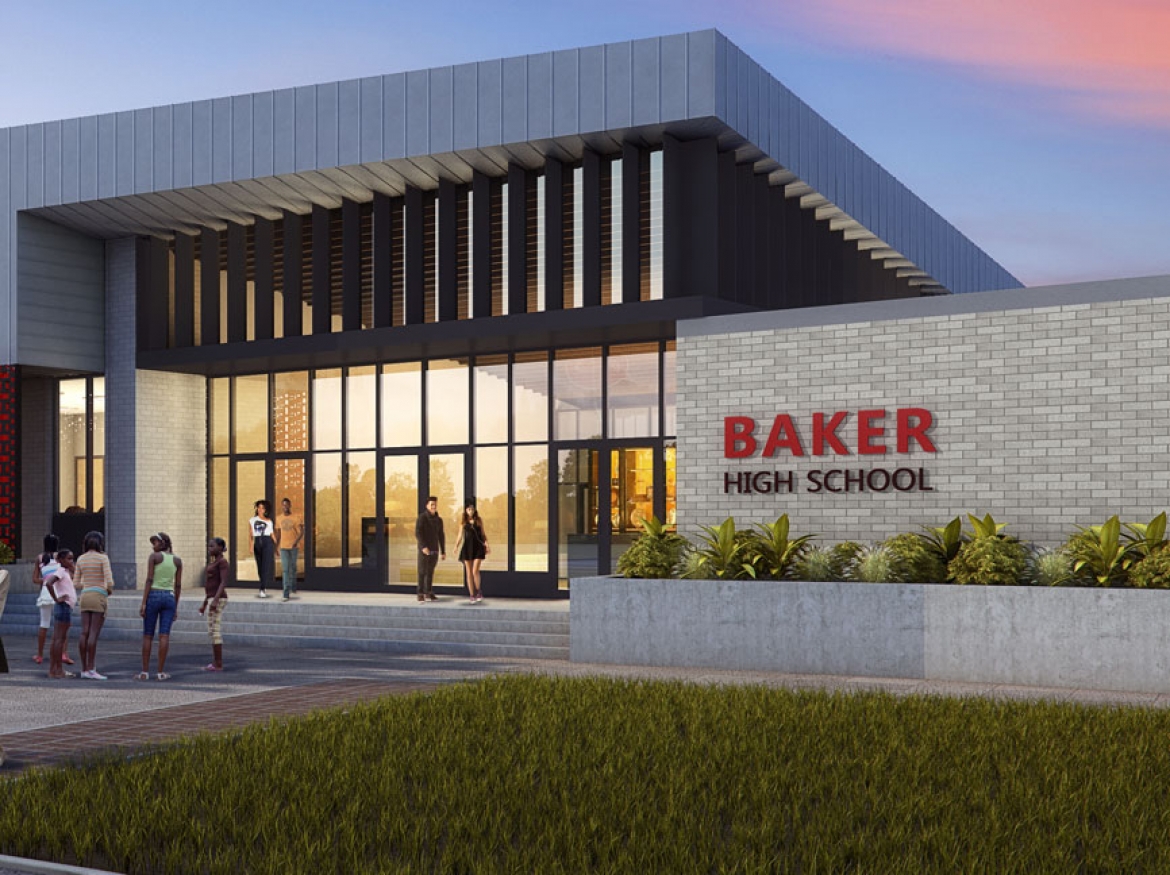 Baker High School
Addition and renovation that creates a new school experience on a planned campus
Baker High School was severely damaged during the Baton Rouge flood of 2016. The redesign was an opportunity to address programs that had outgrown their facilities, accommodate new programs, and unify the 27-acre site that had been checkerboarded with additions over the course of many years.
After an analysis of the 125,000 square feet of existing buildings, Manning proposed demolishing 60,000 square feet of existing buildings that were obsolete or damaged beyond usefulness, renovating the remainder, and adding 40,000 square feet in an efficient footprint. The resulting new building houses academics, administrative and guidance offices, media center, and athletic facilities in one building.
This consolidation of total square footage allowed the design team to reorient buildings and site features for a planned progression of movement through the site, maximizing the site's natural features and opening space for outside activities. The new site layout also allowed the design team to redesign the stormwater management system that included a detention pond, alleviating continual flooding problems, and to consolidate utilities into a new central plant for the entire campus. Wayfinding has also been improved by reducing the number of vehicular entrances and creating a primary entrance into the building. Walkways conduct students and visitors through the site.

The Manning team finalized construction documents in a quick six months from the project's inception to meet the owner's accelerated schedule.