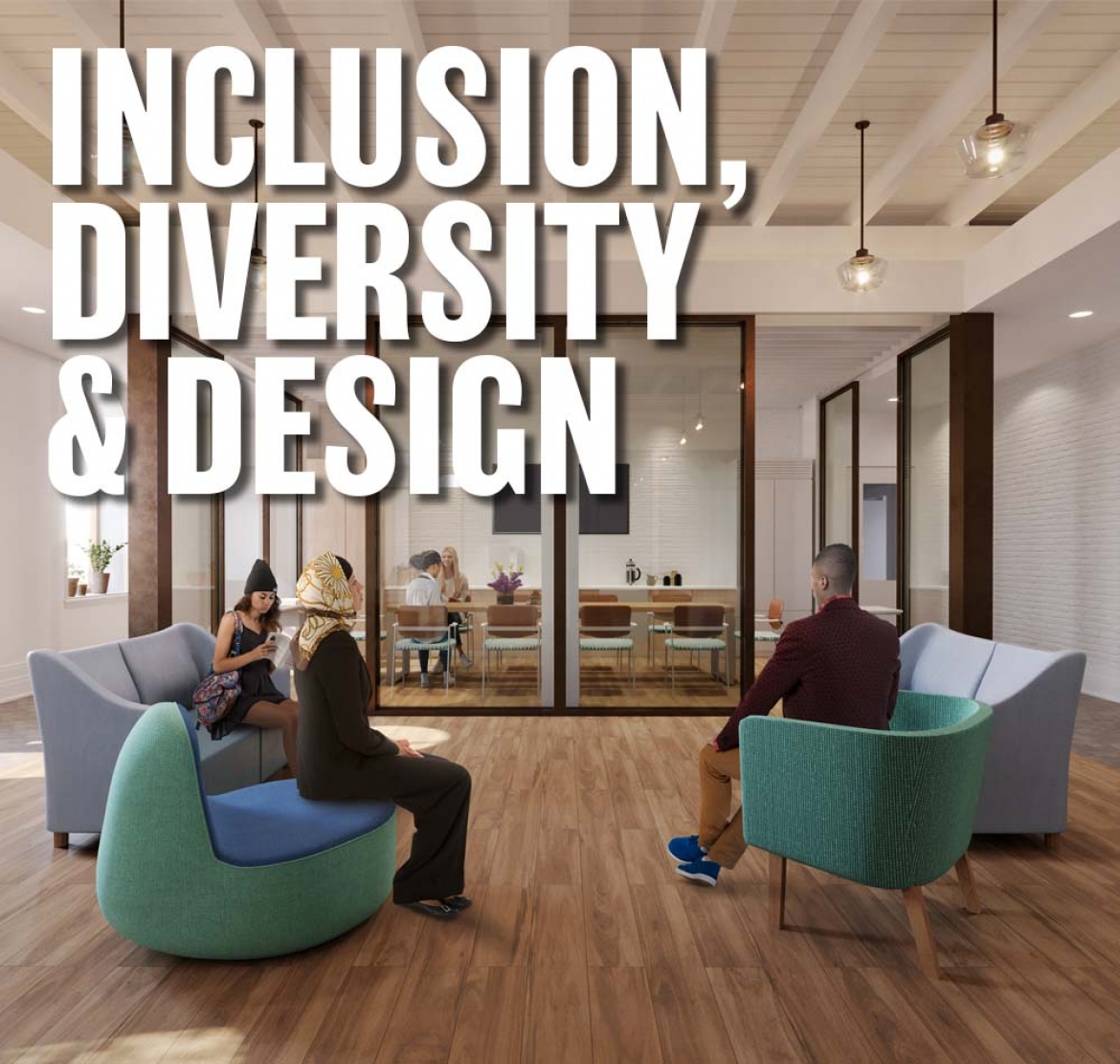 Dialogue: Designs On Inclusion And Diversity
Design that supports new ways of interacting can help to create an inclusive society. We believe it's important to not only create spaces for people to feel safe and included, but also to create a dialogue with the ways we build.

Tulane University commissioned Manning Architects to design the Center for Academic Equity and Carolyn Barber Pierre Center for Intercultural Life. The center incorporates the Office of Multicultural Affairs, Religious Life, and the Office for Gender and Sexual Diversity, providing a unique opportunity to bring the values of diversity and inclusion into the physical plane. Conversations around social equity, inclusion, and diversity have been evolving for decades. As people choose their own identities and cultural associations, the historical understandings of race and gender, socioeconomic status and ethnicity, are challenged. It is conversation itself that brings about understanding and change, so "open conversations" is a theme of the design.


Historical Context
Inclusion and diversity have become popular social buzzwords relatively recently and are generally embraced on college campuses. But their roots stretch back further into history, to times when change was longed for by few, rather than many.

The historic location of the project adds a layer of complexity and interest to the project. Students can find the center inside the renovated Richardson Memorial Hall, built in 1894, and renovated in 1908. While the building's Richardsonian Romanesque style, developed by trailblazing architect and New Orleans native, H.H. Richardson, was based on historical precedence, it also led to a modern, indigenous style of American architecture.

Similarly, our task was to deliver a modern program that upholds current social ideals within the historic building. As Richardson's style influenced the next generation of architects (including Sullivan and Wright), we hope that "open conversations" will influence the next generation of students. History is brought forward—we learn from it and build upon the shoulders of those before us.


Solution – Bridging History and Social Ideals
The intent of the new facility is to encourage students to gather and hold conversations. The design strips back layers of renovations to reveal the original timber frame, highlighting the layering of new and old. A skylight between the two historic additions floods the double-height space with light. This light-filled space, with its wide ground-floor corridor and second-story bridge, is the organizing feature of the project. It's a mixing chamber where students can engage with one another and see the diversity of their academic community. The interior offers lounges, multi-purpose, and prayer rooms that are inviting and comfortable. The balance of open and flexible spaces, along with the combination of new and old materials, contribute to a bright and inclusive future for Richardson Hall far into the 21st century and beyond.