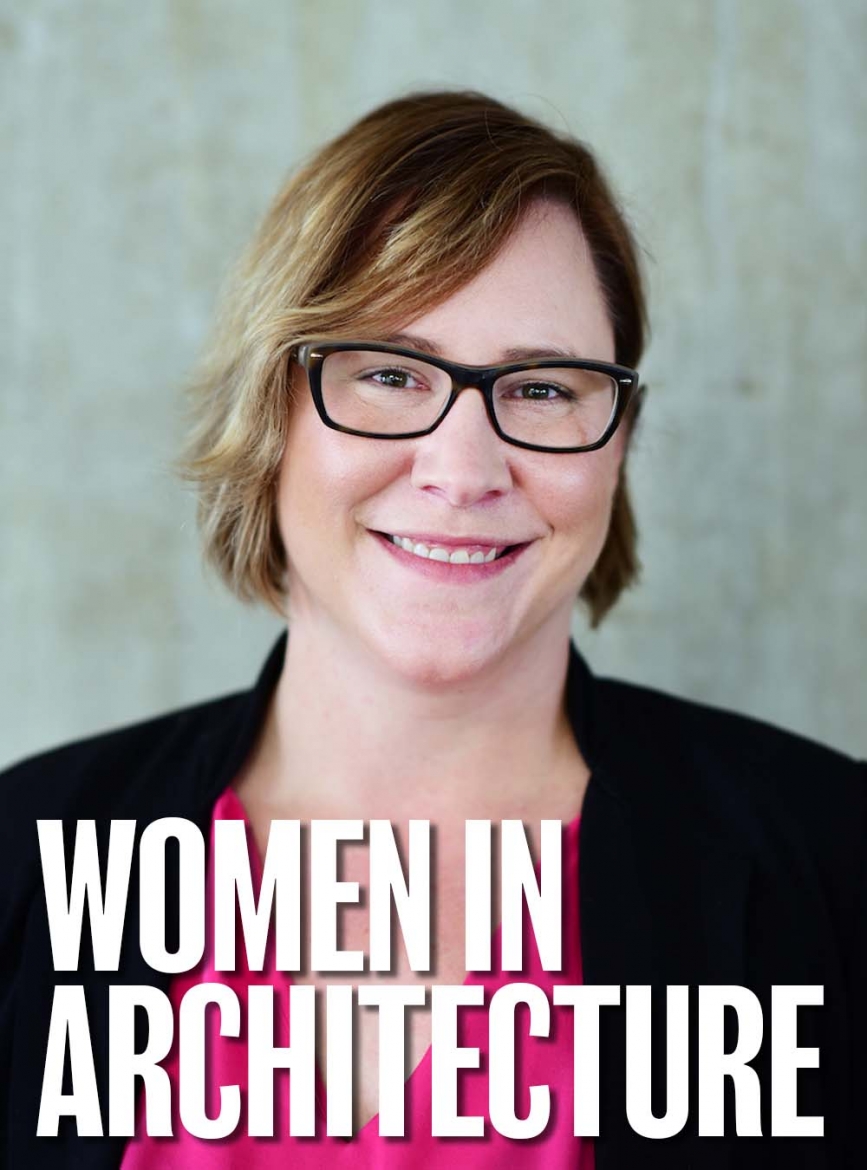 Design to Change Symposium - Women in Architecture New Orleans
Equity and the environment was this year's focus for the Women In Architecture (WIA) Design + Practice Exchange. Manning principal Tighe Kirkland and project manager Jonathan House delivered a presentation for the educational typologies segment. The presentation highlighted a current Manning project that exemplifies equity and education - The Tate Etienne Prevost Interpretive Center.

The TEP Center is the vision of Leona Tate, Gail Etienne, and Tessie Prevost, who first integrated the New Orleans public elementary school McDonogh 19 in 1960 as first graders. Known as the McDonogh Three, the story of the girls at this pivotal time is captivating, relevant, and important in the ongoing Civil Rights movement. Manning's objective is to tell their story through design, renovating the very school they integrated into a living legacy.

Kirkland and House were thrilled and honored that Leona Tate joined them in the presentation, giving her own voice to the history of the day federal marshals escorted her to McDonogh 19 to jeers and protests, as well as her vision for the TEP Center and its role in the Ninth Ward community. The center will host a community center, museum, and affordable housing for seniors. The museum component is designed to be fully experiential. Visitors will hear the sounds and see the images of that period in New Orleans' history. "I want them to feel what we felt that morning.," Tate says. "It's more spiritual than anything to me; it's going to be a healing." She envisions new development will be sparked in the Ninth Ward as a result of the TEP Center.

On the second day of the two-day symposium, the Manning team hosted a discussion and virtual tour of the construction project in progress. Because the building is on the National Register of Historic Places, House indicated the methods used to preserve and restore the building's fabric as well as its history.

"I've learned through all of the layers, just like the layers of the paint inside of the building, what this building means to the community." Kirkland said. "It's really special being a part of Leona's vision and bringing that vision to life." She pointed out the design preserves the actual classroom where the McDonogh Three were first graders. In addition to providing education and historical record, the project supports the community with affordable housing.

The Design + Practice Exchange program supports and promotes women leaders of all backgrounds in the design and construction fields.